If you are looking for information on how to apply for a South African passport online, then you are on the right page. eHomeAffairs has been made available by the Department of Home Affairs to enable you as a South African born citizen to apply for your Smart ID Card and/or passport online.
eHomeAffairs allows the following services:
Submit applications online
Upload supporting documents
Make online payments
And schedule a booking to visit a Home Affairs enabled Bank offices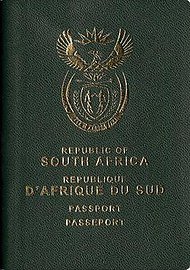 Currently there are six types of South African passports which are issued to her citizens: Regular Passport, Maxi Passport, Child Passport, Official Passport, Diplomatic Passport, Tourist Passport. Temporary Passports has been discontinued from 1 September 2014.
How To Apply For A South African Passport Online
Listed Below are the steps to follow when you wanna apply for a passport online in South Africa
Step 1: Register a profile on eHomeAffairs
Step 2: Capture the received OTP (one time PIN) to confirm your cellphone number
Step 3: Login to your profile
Step 4: Capture the logon OTP (one time PIN) received via SMS
Step 5: Complete the application form
Step 6: Submit the completed application by selecting 'Submit to Home Affairs'
Step 7: Upload required supporting documents if applicable
Step 8: Make the online payment
Step 9: Make a Booking at a Home Affairs enabled Bank office
Step 10: Print your Confirmation Letter
Hope you now understand the requirements and process on how to apply for a South African Passport online. If you have any comments or suggestions, you can comment below.