Advertisements
Here is the list of the top best high schools in South Africa in no particular Order: The schools have been grouped according to each province in South Africa.
The Department of Basic Education makes reports on the performance of the secondary schools in South Africa.
Listed below are the top 20 schools based on the students who wrote the exams and passed.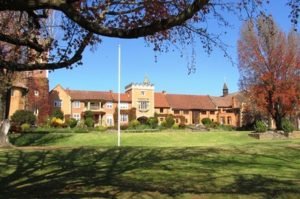 Top Schools in Eastern Cape, South Africa
1.       Hudson Park High
2.       Stirling High
3.       Grey Boys
4.       Pearson High
5.       Claredon Girls High
6.       Collegiate Girls High
7.       Queenstown Girls High
8.       Aliwal North High
9.       Victoria Girls High
10.   Mpondombini Senior Secondary
11.   Graeme College Boys High
12.   Ugie High
13.   Beaconhurst
14.   Cathcart High
15.   Gill College
16.   Hoer Volkskool
17.   Global Leadership Academy
18.   Marlow Agricultural High
19.   Paul Sauer High
20.   Tarkastad High
Top Schools in Free State, South Africa
1.       Eunice Senior Secondary
2.       Witteberg Senior Secondary
3.       C and N H Meisieskool Oranje
4.       Voortrekker Senior Secondary
5.       New Horizon College Si/S
6.       Sekgutlong Senior Secondary
7.       Retief Combined
8.       Beacon Senior Secondary
9.       Jacobsdal Landbouskool
10.   St Michael's Combined
11.   St Andrew's Combined
12.   Paul Erasmus Senior Secondary
13.   Bothaville Senior Secondary
14.   Heilbron Combined
15.   Staatspres. Swart Combined
16.   Wessel Maree Senior Secondary
17.   St Bernards Senior Secondary
18.   Mohaladitwe Senior Secondary
19.   Kgethatsebo-KhetHulwasi Is
20.   Tweeling Combined
Top Schools in Gauteng, South Africa

1.       Hoerskool Eldoraigne
2.       Hoerskool Waterkloof
3.       Hoerskool Garsfontein
4.       Hoerskool Montana
5.       Pretoria High for Girls
6.       Northcliff High
7.       Hoerskool Menlopark
8.       Bracken High
9.       Afrikaanse Hoer Seunskool
10.   Afrikaanse Hoer Meisieskool
11.   Parktown Girls High
12.   Randfontein High
13.   Bryanston High
14.   Hoerskool Hendrik
15.   Jeppe Girls High
16.   Hoerskool Stoffberg
17.   Hoerskool Randburg
18.   Hoerskool Oosterlig
19.   Carleton Jones High
20.   St Matthews Private School
21.   Cornerstone College secondary
Top Schools in Kwazulu-Natal, South Africa

1.       Durban Girls High
2.       Pietermaritzburg Girls High
3.       Westville Girls High
4.       Kloof High
5.       Queensburgh Girls High
6.       Ladysmith High
7.       Ferrum High
8.       Danville Park Girls High
9.       New Forest High
10.   Welabasha High
11.   Eshowe High
12.   Northlands Girls High
13.   Mariannhill S Private Independent
14.   Howick High
15.   Greytown High
16.   Menzi High
17.   Inanda Seminary Secondary
18.   Limehill High
19.   Mbuyiselo High
20.   Mathole High
Advertisements
Top Schools in Limpopo, South Africa

1.       Hoerskool Pietersburg
2.       Hoerskool Warmbad
3.       Waterberg High
4.       Pax High
5.       St George College
6.       Gondolikhethwa Primary
7.       Khanyisa Education College
8.       Emmanuel Christian
9.       Phagamang Senior Secondary
10.   St Gregories College
11.   Mphari Secondary
12.   St Augustine Residential
13.   Kgagatlou Secondary
14.   Tshikanoshi Secondary
15.   Cata Senior Secondary
16.   Mugoidwa Secondary
17.   Rekhuditse Secondary
18.   Northern Muslin
19.   Potoko Secondary
20.   George Mswazi High
Top Schools in Mpumalanga, South Africa

1.       Hoerskool Nelspruit
2.       Hts Witbank
3.       Hoerskool Bergvlam
4.       Hoerskool Standerton
5.       Suikerland Secondary
6.       Hoerskool Delmas
7.       Freddie Sithole High
8.       Nganana Secondary
9.       Mathews Phosa College
10.   Siyifunile Secondary
11.   Sinethemba Secondary
12.   Umzimvelo Secondary
13.   Gekombineerde Skool Ogies
14.   Morgenzon Landbou Akademie
15.   Esibusisweni Combined
16.   Middelburg Muslim
17.   Ben Matloshe High
18.   George Hofmeyer High
19.   Hts Middelburg
20.   Hoerskool Lydenburg
Top Schools in North West Province, South Africa

1.       Brits High
2.       Potchefstroom Gimnasium
3.       Wesvalia High
4.       Schoonspruit High
5.       Potchefstroom Girls High
6.       St Annes's High
7.       Fields College
8.       Ferdinand Postma
9.       Holy Family Combined
10.   Kwena Tlase Secondary
11.   Onkgopotse Tiro Comp.
12.   Koster High
13.   Schweizer Reneke High
14.   Mogakolodi-Masibi Compr.
15.   Seleje Secondary
16.   Stella High
17.   Lofdal Christian
18.   Regorogile Combined
19.   F M Ramaboea Technical and Commercial High
20.   Ventersdorp High
21.   More Secondary
Top Schools in Northern Cape Province, South Africa

1.       Hoerskool Duineveld
2.       Kimberley Girls' High
3.       Hoerskool Upington
4.       Hoerskool Adamantia
5.       Hoerskool Namakwaland
6.       Hoerskool Martin Oosthuizen
7.       Hoerskool Vaalharts
8.       Hoerskool Kharkhams
9.       Hoerskool Douglas
10.   Hoerskool Alexanderbaai
11.   Hoerskool Prieska
12.   Hoerskool Hopetown
13.   Hoerskool Protea
14.   Hoerskool Fraserburg
15.   St Anna Privaatskool
16.   Elizabeth Conradi
17.   Philipstown High
18.   Bothithong High
19.   Hoerskool Sutherland
20.   Volkskool Orania
Top Schools in Western Cape Province, South Africa

1.       Parel Vallei High
2.       Fish Hoek Senior High
3.       Edgemead High
4.       Westerford High
5.       Fairbairn College
6.       Hoer Jongen Paarl
7.       Milnerton High
8.       Rondebosch Boys high
9.       Drostdy Hts
10.   Bishops
11.   South African College High
12.   J G Meiring High
13.   Rustenburg Girls High
14.   Hermanus High
15.   Norman Henshilwood High
16.   Bloemhof High
17.   Rhenish Girls' High
18.   Stellenbosch High
19.   La Rochelle Meisies Hoerskool
20.   Herzlia High
Advertisements