Advertisements
Days of Our Lives focuses on the daily suspenseful adventures faced by the people of Salem from the love stories, family troubles to flowering courtships. It also features a lot of drama, love triangles and unexpected wedding day reveals to custody battles, switched identities, murder investigations, lingering comas, mental illness, kidnappings, amnesia cases and more.
Premiere episodes of Days of Our Lives air on e.tv from Mondays to Fridays at 16h45.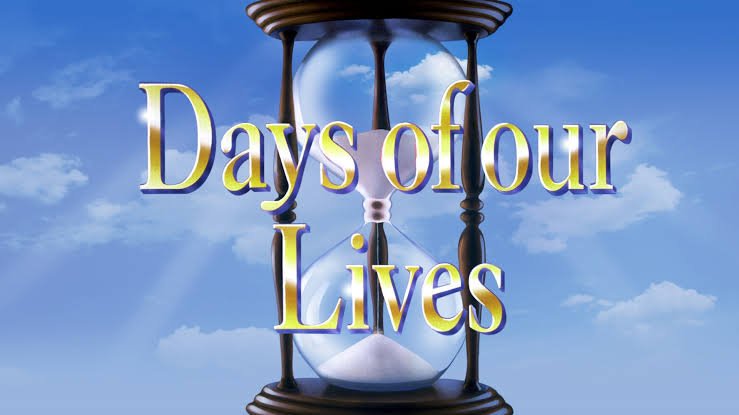 Tuesday 1 September 2020
Episode 13139 (253)
Steve accuses Nurse Shelly of being the one who set Kayla up. Having grown closer to Tripp, Joey's guilt over murdering Ava intensifies. Chad blasts Abigail as taking the easy way out… but before Abigail and Dario can leave… a speeding car hurtles toward them…
Advertisements
Wednesday 2 September 2020
Episode 13140 (254)
Abigail shoves Chad out of the path of the oncoming car. Dario flees. Hattie informs Marlena that she wants to take over her life so she can have a shot with Roman. John helps Paul develop a strategy to suss out Victor. Steve's suspicions grow that Tripp set up Kayla at the hospital.
Thursday 3 September 2020
Episode 13141 (255)
Chad, Jennifer, and JJ hold vigil over Abigail as Kayla stabilizes her. Gabi frets that she hasn't heard from Chad. Hope and Rafe hunt for Dario. Nicole privately tells Maggie what happened with Eric. In counterpoint, Eric tells Roman what happened with Nicole.
Friday 4 September 2020
Episode 13142 (256)
Gabi comforts Chad over Abigail's accident and reveals that Abigail's marriage to Dario was a sham. Jennifer and JJ wait for word on Abigail and rely on Lani and Lucas to help them through this difficult time.  John can't find Marlena and there's a reason why… she's been abducted by Hattie!
---
Monday 7 September 2020
Episode 13143 (257)
Abigail makes it through surgery, but Kayla warns everyone that she is not out of the woods yet. Lani informs JJ about Dario and comforts him about Abigail. Tripp confides in Angelo his conviction that it was Kayla who killed his mother. When Angelo suggests that Tripp take a more direct approach to payback…
Tuesday 8 September 2020
Episode 13144 (258)
Jennifer's surprised when Eric shows up to offer support after Abigail's surgery. Andre fills Gabi in about how Dario was blackmailing Abigail. Chad holds a vigil at unconscious Abigail's bedside and finally has the time to fully process Abigail's actions.
Steve tells Joey he thinks Tripp framed Kayla, but he doesn't have proof. Fearing Nicole is involved with Eric, Brady questions Nicole about where she went this evening while he was on a call. Paul tells Brady he needs to talk to him about exonerating Sonny of Deimos' murder while Nicole spars with Victor.
Wednesday 9 September 2020
Episode 13145 (259)
Steve has found Tripp holding Kayla hostage. He tries to defuse the situation until Joey shows up. Joey puts himself in harm's way to save Kayla. Paul tells Sonny about how Victor had Xander kill Deimos while Brady interrogates Victor. Beside himself that Abigail is finally awake, Chad pours his heart out.
Thursday 10 September 2020
Episode 13146 (260)
John is frantic after not having heard from Marlena. Hope is about to get involved when Hattie calls, wants to meet with John. Nicole tells Brady how she clashed with Victor last night, and how he thinks she will hurt him. Rafe barges in at Eli's, demands to know about the deal Eli/FBI made with Dario.
Friday 11 September 2020
Episode 13147 (261)
Brady is tempted to take a drink, but is thwarted by Paul. Nicole thanks Eric for saving her from making a big mistake. Justin learns from Sonny about Victor's alleged involvement in Deimos' death. Hattie breaks Bonnie out of Statesville.
---
Monday 14 September 2020
Episode 13148 (262)
Abigail's thrilled when Chad brings Thomas to visit her in the hospital. Tripp meets up with Claire and tells her he's going to leave town because he's really messed something up with his family. Anjelica meets with Bonnie for the first time and explains her first order of business.
Tuesday 15 September 2020
Episode 13149 (263)
Advertisements
Eric runs into a stunned John, who reports that Marlena broke up with him. Marlena wakes to find herself trapped. After Bonnie dumps Lucas, he looks to drown his sorrows… and is surprised to find a bitter Brady.
Gabi checks on Abigail and tells her friend that she accepts that she has lost Chad to his ex-wife.
Wednesday 16 September 2020
Episode 13150 (264)
Chloe tries to stop Lucas from drinking since he's hell-bent on numbing his pain because Adrienne broke up with him. Brady ransacks Eric's room and finds the cursed amulet. Hattie and Bonnie's party comes to a halt when Eric knocks on the door, demanding to see his mother.
Thursday 17 September 2020
Episode 13151 (265)
Tripp shocks Kayla by offering an apology for everything he's done. But Kayla has something to ask of him. Hope, Rafe, and Raines fret about their inability to ID Dario's partner. Eli learns from Valerie that Abe has deep pockets. Abe confronts Theo about breaking the law for the DiMeras.
Friday 18 September 2020
Episode 13152 (266)
Valerie returns to Abe, who's troubled. Eli has told Hope and Rafe about Dario's partner, and they are in shock. Theo and Claire almost kiss, but she pulls away. Kayla hopes Tripp's promise not to tell anyone Joey killed Ava will convince him not to turn himself in.
---
Monday 21 September 2020
Episode 13153 (267)
Brady returns to Victor, ready to take the amulet to the police and turn Eric in for murder. Eric gives Nicole the pictures he took of her for Holly. Chloe urges Lucas not to drink ever again. Bonnie, Anjelica, and Hattie quickly catch up before Hattie heads off to snag Roman. Hattie meets up with Roman.
Tuesday 22 September 2020
Episode 13154 (268)
Brady is about to tell Nicole that Eric murdered Deimos, but she misunderstands, declares she and Eric are not having an affair. Chloe wonders if Eric still has feelings for Nicole. Chad and Sonny wait for their preliminary hearing. Julie visits Abigail in the hospital and supports her as Abigail worries about Chad.
Roman pulls back with Hattie. He tells "Marlena" he doesn't feel the old "magic." After Hattie leaves, John and Kate come by and John questions Roman, who admits what happened.  Later, Roman admits to Kate that his talk with "Marlena" made him realize how he wants love in his life again…
Wednesday 23 September 2020
Episode 13155 (269)
Nicole recalls the night of the party with Brady… and how she found the amulet. She finally remembers who murdered Deimos! Chad asks Abigail if she'll marry him… again. While Marlena deteriorates in Bayview, John demands to know why Hattie kissed Roman. Later, John finds Marlena!
Thursday 24 September 2020
Episode 13156 (270)
It's Joey's last day in Salem before he leaves for prison to pay for killing Ava. Steve apologizes again to Kayla. At a police press conference about Abe's arrest, Jennifer aggressively confronts Hope. Justin informs Abe he'll be representing him by Valerie's request.
The news of Adrienne's split from Lucas and renewed relationship with Justin spreads. When Bonnie attends the farewell gathering at the Pub, Jennifer lashes out at "Adrienne".
Friday 25 September 2020
Episode 13157 (271)
Eric sits down to write Nicole a letter, but is interrupted by a drunken and hostile Lucas. Andre confronts Kate with knowledge of her kissing Roman and tries to blackmail her into giving him more power at DiMera.
---
Monday 28 September 2020
Episode 13158 (272)
Nicole comes upon Eric, who's writing a letter confessing his feelings for her. Brady is forced to tell Victor that Nicole remember what happened the night Deimos was killed. John's rescue of Marlena is thwarted by Hattie. Sonny and Chad agree to be each other's best men and look forward to their happy futures.
Tuesday 29 September 2020
Episode 13159 (273)
Marlena is relieved to have John with her at the Bayview Sanitarium. They dissect Hattie's involvement and try to figure out who she could be working for. Chad and Sonny agree to be each other's best man. Jennifer confides in Eric about Lucas and she inquires about his feelings for Nicole.
Wednesday 30 September 2020
Episode 13160 (274)
Hattie and Bonnie realize that Anjelica is out of commission. Hattie's surprised Bonnie's still going forward with the plan. After Bonnie leaves, Hattie leaves Lucas in bed… with a surprise. Lani can't sleep as she worries about Abe.  JJ suggests they go talk to Myron.
Advertisements