Advertisements
The biggest package from Multichoice is the DStv Premium which is targeted at sports and entertainment lovers.
The DStv Premium package features all the channels that are available in the DSTV Compact Plus bouquet including some other extra channels.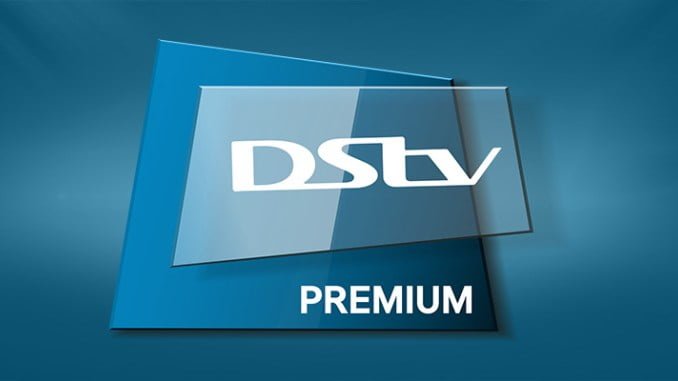 Multichoice is offering the DStv Premium at a price of R819 monthly, which is far above the DStv Compact Plus bouquet.
One thing I love about this DStv bouquet is that its focus is not just on sports alone. It has something special for every single member of the family. Some of the great channels on this DSTV Premium bouquet include:
Advertisements
DStv Premium Channels
The following channels are included in DStv Compact Plus subscriptions.
Advertisements
DStv Premium and up – R819 per month
Movies & Entertainment
M-Net Movies Action (110)
Fox Life (126)
eMovies Extra (140)
Mzansi Magic (161)
M-Net Movies All Stars (111)
BET (129)
EVA (141)
Mzansi Wethu (163)
Studio Universal (112)
MTV (130)
kykNET & Kie (145)
Mzansi Bioskop (164)
M-Net City (115)
CBS Reality (132)
kykNET Nou! (146)
ZEE World (166)
Vuzu (116)
Discovery TLC Entertainment (135)
AfricaMagic Epic (152)
Star Life (167)
Universal Channel HD (117)
Discovery Family (136)
AfricaMagic Family (154)
ROK (168)
Telemundo (118)
TNT Africa (137)
Real Time (155)
e.TV Extra (195)
BBC Brit (120)
eMovies (138)
SABC Encore (156)
Comedy Central (122)
Fox HD (125)
M-Net Movies Zone (139)
Moja Love (157)
Lifetime (131)
E! Entertainment Television (124)
AfricaMagic Urban Movies (153)
kykNET (144)
ITV Choice (123)
Documentaries & Lifestyle
VIA (147)
Food Network (175)
Travel Channel (179)
Ignition (189)
Discovery ID (171)
The Home Channel (176)
National Geographic Channel (181)
Spice TV (190)
BBC Lifestyle (174)
Fashion One (178)
Nat Geo Wild (182)
Crime Investigation (170)
History (186)
Free-to-air
SABC 1 (191)
e.tv (194)
1KZN TV (261)
GauTV (265)
SABC 2 (192)
Soweto TV (251)
Tshwane TV (262)
Lesotho TV (292)
SABC 3 (193)
Bay TV (260)
Cape Town TV (263)
NTA I (299)
Sports
SuperSport Blitz (200)
SuperSport 7 (207)
SuperSport 11 (211)
SuperSport 8 (208)
SuperSport 3 (203)
SuperSport 9 (209)
TeleTrack (239)
SuperSport 4 (204)
SuperSport 10 (210)
Ginx eSports (240)
Kids & Teen
Cartoon Network (301)
Disney XD (304)
JimJam (310)
Nickelodeon (305)
Boomerang (302)
NickToons (308)
eToonz (311)
CBeebies (306)
Disney (303)
Disney Junior (309)
Mindset (319)
Music
Channel O (320)
MTV Base (322)
Trace Africa (326)
One Gospel (331)
Mzansi Music (321)
Trace Urban (325)
Sound City (327)
MTV Music 24 (323)
Religion
Dumisa (340)
Day Star (342)
iTV (347)
Faith (341)
TBN (343)
Emmanuel.TV (390)
News & Commerce
BBC World News (400)
SABC News (404)
Parliamentary Service (408)
Business Day TV (412)
CNN International (401)
Al Jazeera (406)
CGTN News (409)
NDTV 24X7 (413)
eNCA (403)
Russia Today (407)
CNBC Africa (410)
Sky News (402)
Specialist/Foreign
Rai Italia (430)
RTPi (435)
Deutsche Welle (446)
Beste van Nederlands (431)
TV5 Monde Afrique (437)
CCTV-4 (447)
---
Advertisements