Advertisements
Jolidee Matongo (born 1975 in Soweto) was a South African politician who was the former mayor of Johannesburg.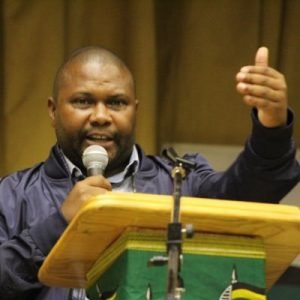 Jolidee Matongo Age
He was born in the year 1975 in Soweto, South Africa. As of 2021, he was 46 years old. His exact date of birth is not known.
Education
Matongo held various qualifications from different institutions, including a Diploma in Public Management, a post graduate degree in Public Management from Unisa, a post graduate Diploma in Management from Milpark Business School and was currently pursuing his masters degree in Public Management with Mancosa.
Advertisements
Career
Matongo served as the MMC for Finance under Makhubo. He had risen through the ranks, from serving as a member of the Soweto Student Congress and the Congress of South African Students (Cosas) before moving on to serve as the regional head of communications in the ANC for eight years.
The 46-year-old, Soweto-born former student activist took over after Geoff Makhubo's death who died from COVID-19 complications in July 2021.
Net Worth
He had an estimated net worth of $1 million which he has earned as a politician.
Death
Jolidee Matongo died in a car accident on the 18th of September 2021. He had served as mayor of Johannesburg for slightly more than a month.