The Schengen countries do not have passport controls and it is easy to travel between, as only a single Schengen visa is required.
The 26 Schengen countries are Austria, Belgium, Czech Republic, Denmark, Estonia, Finland, France, Germany, Greece, Hungary, Iceland, Italy, Latvia, Liechtenstein, Lithuania, Luxembourg, Malta, Netherlands, Norway, Poland, Portugal, Slovakia, Slovenia, Spain, Sweden, and Switzerland.
When applying for a Schengen visa in South Africa, you will have to submit a number of required documents. These documents are crucial; therefore, you really need to be careful when collecting them. Make sure they all comply with the standards set by the embassy where you are applying.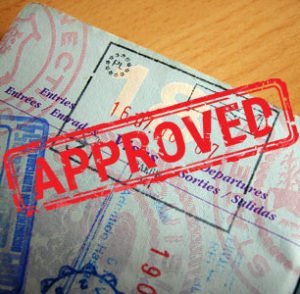 To apply for a Schengen visa in South Africa, you need to submit the following documents:
Visa application form – completely fulfilled with the required information. Try to avoid any mistakes, and give correct and honest information. Here you can find a guide on how to fill up a visa application form! After giving the information you are asked to, print the form twice, and sign both copies at the end.
A South African valid passport or other travel documents.  No older than 10 years, with a validity of at least 3 more months beyond your planned date of leaving Europe.
Photo – taken within the last three months. The photo must be taken according to the photography requirements as set by the Schengen countries.
Evidence of legal residence in South Africa – as a national ID card, or residence permit.
A cover letter. In which you explain the reasons you wish to enter the Schengen Zone, the countries you are planning to visit and the amount of time you wish to spend in each and other details about your trip.
Round-trip Flight Itinerary. A booked flight reservation from South Africa to EU and back. If you will be taking any internal flights, you will have to include those tickets too.
Proof of Accommodation. A document that shows where you will be staying while in Europe.
Means of Subsistence. A document which proves you have enough money to financially support yourself during your stay in any of the Schengen countries.
Europe Travel Health Insurance. A document that proves you have purchase travel health insurance that covers the whole territory of Schengen, in cases of medical emergencies as accidents and illnesses, as well as repatriation to South Africa in case of death, with a minimum coverage of €30.000.