Advertisements
The River is a  South African television series tells the story of Khanyisa Diamonds mine owner Lindiwe Dlamini-Dikana, who is ruthless and calculating, and the extent she will go to in order to protect her family and maintain her lavish lifestyle. Lindiwe is married to provincial police commissioner Zweli Dikana, and is a mother to Andile and Mbali Dikana, step-mother to Nomonde Dikana. The Dikanas live in a mansion in Pretoria East, South Africa.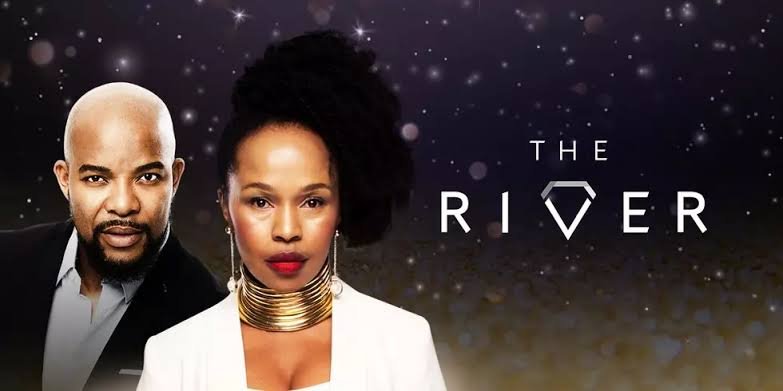 Monday 2 November 2020
Episode 191
What happened, Lindani?
A tragic situation forces two families to come to together while Cobra is determined to make a few changes in his life.
Advertisements
Tuesday 3 November 2020
Episode 192
Dodging death
Paulina reminds Tumi that the chickens will come home to roost eventually. Cobra has an encounter with Lindiwe that leaves him feeling discouraged.
Wednesday 4 November 2020
Episode 193
Bad news travels fast
Tumi finds herself regretting decisions she made in her past, while Cobra also prepares to start afresh.
Thursday 5 November 2020
Episode 194
Trump card
Tumi gets an unexpected ally and Cobra's past slaps him in the face.
Friday 6 November 2020
Episode 195
The cursed lot
Just when Cobra is trying to put his life together, a ghost from the past shows up and turns everything upside down. Paulina has reasons to believe that everything will work out.
---
Monday 9 November 2020
Episode 196
The mattress battles
Tumi faces her toughest critics and Cobra is free but not from his ex.
Tuesday 10 November 2020
Episode 197
Not my child!
Enemy lines are drawn between the Dlomos and the Dikanas. Cobra is hit with a curveball after trying to do the right thing.
Wednesday 11 November 2020
Episode 198
A sting in the tail
Lindiwe hits the Dlomos where it hurts, while Cobra's plan to gain access to his son worries Dimpho and Kedibone.
Thursday 12 November 2020
Episode 199
White flag
Cobra has his hands full with baby mama drama while the Dikanas and the Dlomos are at loggerheads.
Advertisements
Friday 13 November 2020
Episode 200
Not done yet
Cobra is getting ready to embark on a fight for what he feels he deserves. Zodwa has a big surprise in store for the people of Refilwe.
---
Monday 16 November 2020
Episode 201
Thinking of you
Cobra receives shocking news just as he hits on a plan to turn his life around. Grief drives a wedge between lovers.
Tuesday 17 November 2020
Episode 202
Space and time
Cobra makes an aggressive move, and Tumi and Mabutho reach a decision.
Wednesday 18 November 2020
Episode 203
Family above everything
Cobra has a surprise that shocks Kedibone and Dimpho. The Dlomos struggle to come to terms with their new normal.
Thursday 19 November 2020
Episode 204
Secret plans
Cobra's baby-mama pulls a move that puzzles the Mokoenas and Zolani gets an unpleasant surprise.
Friday 20 November 2020
Episode 205
Happy brthday, Lindiwe!
Cobra is convinced that things are changing for him and the mother of his child. The people planning to surprise Lindiwe on her birthday get a surprise of their own.
---
Monday 23 November 2020
Episode 206
Sounds of revenge
An old enemy returns to exact revenge on Lindiwe.
Tuesday 24 November 2020
Episode 207
The party is over
Mabutho grows increasingly worried when he does not hear from his friends.
Wednesday 25 November 2020
Episode 208
The red dress
The tense situation at the Dikana house continues.
Thursday 26 November 2020
Episode 209
To be fair
The Dikanas nightmare takes a bad turn, while everyone else wonders what is going on.
Friday 27 November 2020
Episode 210
The noose
A desperate Lindiwe drops a bomb on everyone to save Tumi.
---
Monday 30 November 2020
Episode 211
Bumps in the road
Tumi struggles to process a shocking revelation. Cobra's fight for custody of his son becomes an uphill battle.
Advertisements