Advertisements
In this article, we will take a look at the necessary admission requirements to study Medicine at the University of Cape Town (UCT) needed by a candidate before gaining admission in the school.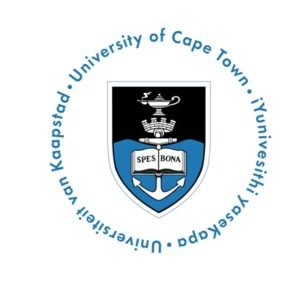 Here are the UCT Admission Requirements for Medicine and Health Sciences:
All Health Sciences degrees:
APS = NSC score (score out of 600). The APS is worked out as follows: percentages of three required subjects plus percentages of next three best subjects excluding Life Orientation.
NBT = National Benchmark Tests (score out of 300). The results are published in Proficient/Intermediate/Basic ranges.
FPS = Faculty Points Score (score out of 900). This consists of NSC score plus NBT score.
WPS – Weighted Points Score (score out of 900). The WPS is used in Band B only and consists of your FPS weighted by your disadvantage factor (see the section on the general Admissions Policy for an explanation of the disadvantage factors).
For MBChB:
PR = Personal Report (PR) (score out of 100). All MBChB applicants are invited to submit a PR. If you do not submit a PR, however, you will get 0 out of 100 for this component.
MedPS = Medicine Point Score (score out of 1000): This is used only for MBChB. It consists of the FPS + PR (i.e. NSC + NBT + PR scores added up).
Rehabilitation Sciences degrees:
Advertisements
Applicants to qualifications in the Health & Rehabilitation Sciences – i.e. Physiotherapy, Occupational Therapy, Audiology and Speech-Language Pathology – do not submit a Personal Report. Minimum subject requirements and performance levels to be considered for admission:
MBChB: Mathematics, Physical Sciences, as well as English (Home or First Additional Language) at 60% or above; and at least 50% for the next three best subjects excluding Life Orientation. NBT results in the Intermediate range. APS of 450.
BSc Physiotherapy: At least 50% for all subjects, which must include Mathematics, plus Physical Sciences or Life Sciences, plus English (Home or First Additional Language), and the next three best subjects excluding Life Orientation. APS of 360. NBT results in the Intermediate range.
For BSc Occupational Therapy, BSc Audiology and BSc Speech-Language Pathology: At least 50% for all subjects, which must include Physical Sciences or Life Sciences, Mathematics (or 60% for Mathematical Literacy) and 50% for English (Home or First Additional Language); plus 50% for the next three best subjects excluding Life Orientation. APS of 340. NBT results in the Intermediate range. (Applicants offering Mathematical Literacy will be considered individually, on merit. Applicants who obtained NBT results in the Basic range will also be considered individually.)
https://www.youtube.com/watch?v=IzCoPMuWoVE
Advertisements