Advertisements
In this article, we will take a look at the necessary admission requirements to study Accounting at the University of Cape Town (UCT) needed by a candidate before gaining admission in the school.
The Faculty of Commerce, UCT offers the 3-year financial accounting undergraduate programme with the following options, referred to as streams:
B.Com (General Accountant) (GA option)
B.Com (Chartered Accountant) commonly referred to as the C.A. option
B.Com (Law and Accounting)
This post entails all the important things you need to know about the Admission requirements for Accounting in UCT.
You will learn about the Entry requirements for Accounting in UCT. This information might change from time to time, therefore you are encouraged to check the updated information before you submit your application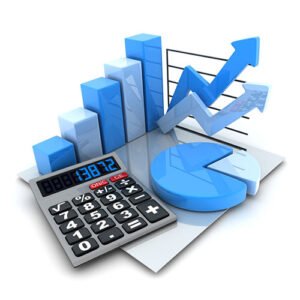 Requirements to Study Accounting at UCT
Applicants need to write both of the National Benchmark Tests (Academic
Literacy and Quantitative Literacy, and Mathematics) at the earliest opportunity.
The results of these tests may lead to an early offer.
Offers will be based on the following:
Advertisements
Advertisements
Academic results from your NSC based on your percentage score for your top
six subjects. Life Orientation is excluded from the calculation of your Faculty
Points Score (FPS).
Performance in both of the National Benchmark Tests (AQL and MAT). A maximum of two attempts will be allowed. For further information about NBT dates and venues, please visit www.nbt.ac.za or call the NBT Helpline on
021 650 3523.
Performance in Mathematics and English in your final matric exam.
Your Grade 11 and Grade 12 final results.
ELIGIBLE
BAND
REQUIREMENTS
ALL APPLICANTS
BAND A FPS
GUARANTEED ADMISSION

FPS of 480 or above
NBT scores of Upper-Intermediate for AL & QL Maths 60%*
English HL 50%
English FAL 60%

ALL APPLICANTS
BAND B FPS
PROBABLE ADMISSION

FPS of 440 – 479
NBT scores of Upper-Intermediate for AL & QL Maths 60%*
English HL 50% English FAL 60%

Minimum required for possible admission

FPS of 425 or above
NBT scores of Upper-Intermediate for AL & QL Maths 60%*
English HL 50%
English FAL 60%

Only SA applicants in targeted redress race groups with a disadvantage factor greater than 1
BAND C FPS
POSSIBLE ADMISSION TO THE COMMERCE EDUCATION DEVELOPMENT UNIT (EDU)

FPS of 420 or above
NBT scores of Lower Intermediate for AL & QL Maths 60%*
English HL 50%
English FAL 60%
In exceptional circumstances, a Basic score for QL may be mitigated by a score of Intermediate in NBT Maths
Advertisements