Advertisements
In this article, we will take a look at the necessary admission requirements to study Social Work at the University of South Africa (UNISA) needed by a candidate before gaining admission in the school.
This post entails all the important things you need to know about the Admission requirements for Social Work in UNISA.
You will learn about the Entry requirements for Social Work in UNISA. This information might change from time to time, therefore you are encouraged to check the updated information before you submit your application.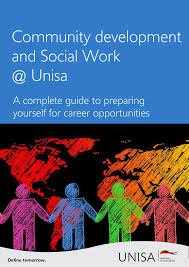 UNISA Social Work Admission requirements
Qualification admission requirements
Your admission to Unisa is dependent on you meeting the specific admission requirements for your chosen qualification.
Advertisements
Advertisements
A National Senior Certificate (NSC) with degree endorsement with a minimum of 60% for English as the language of teaching and learning and 60% for a further four content subjects in their matric final examination;
or a Senior Certificate (SC) with matriculation exemption or qualify for the exemption from the Matriculation Board with at least a C symbol on HG or a B symbol on SG in the language of teaching and learning and 60% for any four content subjects;
or a Certificate in Social Auxiliary Work (NQF Level 4) with one year of professional practice as a registered Social Auxiliary Worker; or relevant Higher Certificate at NQF level 5.
Furthermore, applicants should take note that this is a selection qualification, in which they will be assessed to ascertain suitability to the profession.
In addition to the above requirements, applicants will be subjected to the following: A police clearance for criminal convictions checks aligned with the definition of a 'fit and proper person' by the South African Council for Social Service Professions (SACSSP).
It is compulsory that applicants include a receipt from SAPS indicating that they have applied for a police clearance certificate. Successful applicants must submit this clearance certificate at the time of registration.
Two testimonials from credible sources, such as a school leader, a religious leader, or a community leader. Students must be registered with the SACSSP during their second level of studies. The Department of Social Work at UNISA will facilitate registration with the Council.
Advertisements