In today's world, education has become one of the most essential and expensive assets. Most people require a loan or need to work tirelessly to pursue the career of their dream. However, the existence of scholarships provides significant financial aid for people to achieve their dreams.
Scholarships are not easy to get and are usually by merit for deserving candidate. The difficult and challenging process of getting a scholarship may be frustrating but it is worth it. So I will go over the pros of scholarship.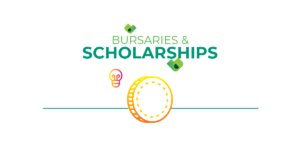 1. Improves Student Performance
Getting a scholarship takes away all worries of financial concerns, preventing education from being hampered due to insufficient financial support. This helps student concentrate on their education in acquiring knowledge and skills, keeping their dream of a successful career alive.
2. Helps to achieve a very successful career
The prestigious nature of scholarships helps to leave the first site of good impact on your future employers. Some scholarship is so distinct that listing in your achievement can give you an automatic qualification for a job search. People who have got scholarship have gone to have a reputable career.
3. Financial Benefit
Many students graduate from university with huge student loan debt or have to limit their education in order to keep a lid on costs. As scholarships are essentially free money, students can instead focus on their careers instead of worrying about how they will repay their debt
4. Personal Benefit
The scholarship enables you to spend your time wisely instead of working to support yourself. So doing things that are worthwhile or can add a valuable impact to your degree.
With all these advantages, scholarship as becoming very important to students especially in Africa, so it is best to put your all in search for scholarship and apply so you can get these benefits.