Winky D (born 1 February 1983) whose real name is Wallace Chirumiko is a Zimbabwean reggae-dancehall artist, known popularly as "The Big Man".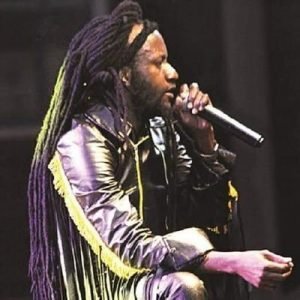 Winky D Age
He was born on the 1st of February 1983 in Kambuzuma, Harare, Zimbabwe. As of 2022, he is 39 years old and celebrates his birthday on February 1st every year.
Education
Wallace Chirumiko attended primary and secondary school in Harare. He also learnt at Rukudzo Primary School and later on at Kambuzuma High School.
Career
Winky D began playing at small parties and concerts when he was a teenager. He participated at Getto Lane Clashes when he was 16, which was a DJ battle to find the most skilled person, and Winky was the winner. As a result, he became well-known.
After a while, he was given the nickname 'Wicked DeeJay,' which was later abbreviated to Winky D, due of his powerful music message. His lyrics were blunt and railed against violence and immorality. However, beginning in 2013, he began singing gospel and encouraging young people to abstain from narcotics.
Net Worth
He has an estimated net worth of $1 million which he has earned as a musician.