In this article, we will take a look at the necessary admission requirements for Biokinetics at the University of Witwatersrand (Wits) needed by a candidate before gaining admission in the school.
This post entails all the important things you need to know about the Admission requirements for Biokinetics at Wits University.
You will learn about the Entry requirements for Biokinetics in Wits. This information might change from time to time, therefore you are encouraged to check the updated information before you submit your application.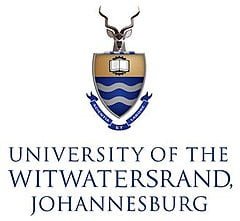 Biokineticists offer specialised exercise rehabilitation for people with orthopaedic injuries, sports injuries, and chronic diseases.
The Bachelor of Health Sciences in the field of Biokinetics is offered over three years of full-time study.
This is an entry-level degree with a strong scientific focus. If you major in Physiology and Exercise Science, you can apply for the Bachelor of Health Sciences with Honours in Biokinetics programme.
The BHSc(Hons) degree is offered through the Centre for Exercise Science and Sports Medicine. It allows you to pursue studies and professional training as a biokineticist.
Wits University Entry Requirements for Biokinetics
English Home Language OR First Additional Language
Level 5
Mathematics
Level 5
Life Sciences AND/OR Physical Science
Level 5
The Faculty of Health Sciences uses a composite index score to guide applicant selection.
This includes:
Your matric academic results for 5 subjects: English, Mathematics, Physical Science/Life Sciences, and the best two other subjects. We consider the percentage achieved, not the symbol.
National Benchmark Test (NBT) scores
All applicants must write the NBT.