Advertisements
In this article, we will take a look at the necessary admission requirements for Nursing at the University of Witwatersrand (Wits) needed by a candidate before gaining admission in the school.
This post entails all the important things you need to know about the Admission requirements for Nursing at Wits University.
You will learn about the Entry requirements for Nursing in Wits. This information might change from time to time, therefore you are encouraged to check the updated information before you submit your application.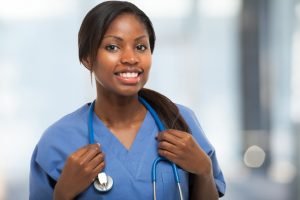 As a Wits nursing student, you will study in a rigorous and vibrant multidisciplinary environment that will stimulate your intellectual inquiry and professional responsiveness.
Advertisements
You will learn in small groups and engage in cooperative learning as you work through real-life health scenarios, deciding how to access information that produces the best results in managing health issues.
Nurses practice in a range of settings, including hospitals, community clinics, industry, the military, private practices, homes, and in specialised areas such as hospice and rehabilitation and aged care facilities.
Advertisements
Wits also offer opportunities for further study in nursing.
Wits University Entry Requirements for Nursing
English Home Language OR First Additional Language
Level 4
Mathematics
Level 4
Life Sciences AND/OR Physical Science
Level 4
The Faculty of Health Sciences uses a composite index score to guide applicant selection. This includes:
Your matric academic results for five subjects: English, Mathematics, Physical Science/Life Sciences, and the best two other subjects. We consider the percentage achieved, not the symbol.
National Benchmark Test (NBT) scores
All applicants – excluding those who are applying to the Graduate Entry Medical Programme (GEMP) only – must write the NBT.
Advertisements