Alan Ezekowitz (born 19 January 1954) is a South African physician and former cricketer who played cricket for the UCT cricket team.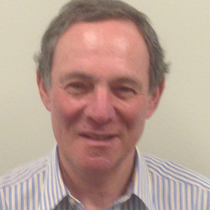 Alan Ezekowitz Age
He was born on the 19th of January 1954 in Durban, South Africa. As of 2022, he is 68 years old and celebrates his birthday on January 19th every year.
Career
For the first time, he represented UCT in the South African Universities Cricket Week in 1974. He was named to a squad of twelve players to represent South African Universities after scoring the most runs in the tournament and being named the best batsman of the week.
He was selected to captain the South African Defense Force Cricket team as part of his mandatory national service in 1979. He then went to Wolfson College, Oxford, to pursue his doctoral studies.
He got a D.Phil. after graduating from Oxford and moved to the United States in 1984. At The Boston Children's Hospital, he completed a medical internship and a postdoctoral fellowship.
Alan Ezekowitz was appointed the Charles Wilder Professor of Pediatrics at Harvard Medical School in 1995, and he became the Chief of Pediatrics at Massachusetts General Hospital in 1996.
Net Worth
He has an estimated net worth of $100,000