Advertisements
Andile Gumbi (born 10 September 1983) was a South African dancer, singer, model, and actor popular for his role as Zweli Ngubane on the Mzansi Magic series.
His death was as a result of a cardiac arrest he had after going into a coma in Israel.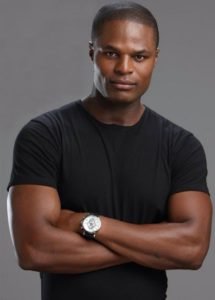 Andile Gumbi Biography
He was born in Durban, KwaZulu-Natal, South Africa is popularly known as adult Simba in the long-running Disney stage play, The Lion King. Andile made an appearance on the CBC six-part miniseries, The Book of Negroes in the year 2015.
Education
He was married to a woman addressed as Mrs. Gumbi. She travelled to be with her husband. Together Mr and Mrs Andile Gumbi had a young male child who he shared on an Instagram post.
Advertisements
On Friday, the 25th of October, 2019, Andile died of cardiac arrest in Israel. Before kicking the bucket, he was in the ICU at the Shaare Zedek Medical Centre in Jerusalem after having a coma.
He arrived at the country to star in the production, "Daniel The Musical" to play the role of King Nebuchadnezzar.
According to the production Facebook page, on Friday 18th, Andile suffered a cardiac attack. "In the early morning he deteriorated and suffered a cardiac arrest, but the medical personnel at Shaare Zedek Medical Centre managed to successfully resuscitate him,".
Family Statement
"On behalf of Mrs Gumbi and family, it is with profound sadness that we share the news that our beloved Andile passed away this morning. Andile received the best medical care possible.
We request that the family be given space to grieve and that their privacy be respected in this very difficult time. The family will make a statement at the appropriate time."
Advertisements