Advertisements
Having TVs have become a huge part of our lives today. When the task of buying a new TV comes up, it becomes an overwhelming one. South Africans have a wide range of TV options to select from.
Although this also translates to endless options to select from making the process quite tasking. You have a lot of brands to pick from and you also have to decide what features you are looking for in a TV.
After you might have done your little evaluation, your final step would be going to a store -either online or physical- to make your purchase. Getting there, you would come across the various features of each TV option but let's run you through the top brands in South Africa you should ideally select from.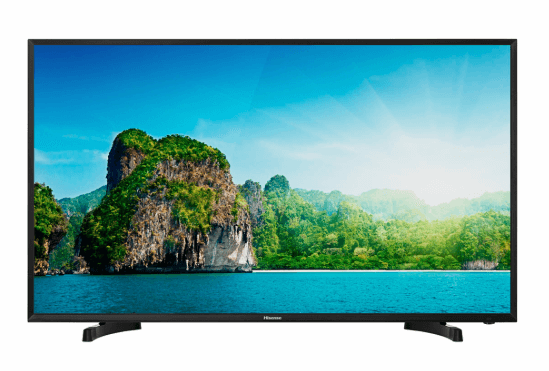 Best TV Brands in South Africa
1. Hisense
Of all the TV brands in South Africa, Hisense is considered as the top-selling. This brand is from a Chinese manufacturer and has a huge amount of units sold in South Africa. The brand has built a reputation in the country since 1996.
Advertisements
It is now known for offering affordable quality. If you want to get a new TV, you should consider the Hisense brand as it is one of the top TV brands in South Africa.
2. LG
The number 2 on the list of top TV brands in South Africa is LG. This brand is very popular in South Africa and it is known for massively producing and making available consumer products. The brand is known for a wide range of products like fridges, cell phones, and TVs. It is a very viable option for you when you want a new TV.
Advertisements
3. Samsung
Everyone has heard of this name before. It is one of the world's leaders in consumer products. The brand has a wide range of LED TVs with notably excellent picture quality. Samsung is an amazing option to consider as it is one of the top TV brands in South Africa.
4. Skyworth
Skyworth is 4th on the list of South Africa's top TV brands. It is a Chinese brand that recently entered the South African market. Nevertheless, the brand has created good value enough to quickly rise to one of the people's favourites.
It is regarded as one of the five largest TV manufacturers in the world. The brand has innovative technology in its products such as voice search and Android OS in its TVs. With all these, why will you not consider this brand as an option?
5. Sony
Sony is very popular for various products including cell phones, TVs, and -even the popular video game- PlayStation. Sony released its first OLED TV in 2008. It is now one of the biggest TV brands in South Africa. Although Sony TVs' popularity among consumers has declined over the years, it is still one of the brands that offer high quality. Hence, it is one of the top TV options to consider in South Africa.
Conclusion
Some other top TV brands in South Africa include Diamond, Panasonic, JVC. You have just seen the top brands in South Africa you should consider when in need of a new TV. If you have any thoughts or comments, let's hear them in the comments section.
Advertisements