Advertisements
There are many advantages to franchising as a way to establish a business, but it is not necessarily the most cost-effective. Expensive equipment, store space, and a large staff are all common requirements for purchasing an existing franchise, which can easily run into the millions of rand.
However, there is a rising segment of the franchise industry that caters to firms that may be started for less than R100,000 in up-front payments.
Many well-known franchises can be started for less than R1 million, including the cost of founding the business and the cost of working capital. Even in the educational arena, some can be much less expensive.
These are some of the most affordable franchises available in South Africa at the moment.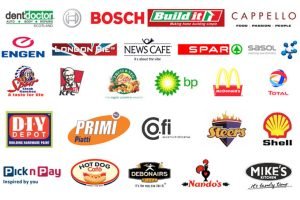 Advertisements
1. Motolek
About 60 franchised vehicle electrical workshops are part of the Motolek chain, which is owned by the Midas brand. Electrical services for cars, trucks, boats, and construction equipment are all available through Motolek franchises.
R25,000 is the low-cost franchise fee up front. After that, franchisees can expect to shell out anything from R250,000 to R350,000 to open a location. As a result, the franchisee's anticipated total startup expenses range from R500,000 to R800,000, depending on the franchisor's recommendation.
2. Business Doctors
Business Doctors is a franchise that provides business coaching services to small business owners. Many small firms benefit from the assistance of these consultants, who can help them build strategic plans and increase operational efficiency, among other things.
Interested franchisees should expect to pay a minimum investment of around R22,000 to join Business Doctors, according to the company's website. Business Doctors recommends starting with R120,000 in working capital to cover the R157,000 cost of establishing the franchise. Therefore, it costs approximately R300,000 to open a new franchise.
3. Abacus Maths
This Japanese abacus-program is one of South Africa's most affordable franchises for small businesses that uses maths to teach children. Franchisees should have a strong interest in education and be patient with children. Ongoing business management and marketing support is provided by the franchisors through Zoom or Skype.
There is an initial charge of R15,000 for an Abacus Maths franchise. The franchisor advises R75,000 in working capital and expects a total investment of about R75,000, according to the calculations.
4. MiniChess
Children between the ages of five and nine are taught chess by MiniChess, a company that specializes in teaching the game. In addition to offering organized instruction and project books, the company is actively seeking franchisees to open new locations.
In particular, they are searching for people that care about the community and are effective communicators, and they will teach franchisees through a two-day training.
Advertisements
An initial charge of R45,000 and a recommended working capital amounting to just R10,000 are required by MiniChess for franchisees, with a total estimated investment of R75,000.
5. 3@1 Business Centre
The public can use printers, couriers, and the internet in 3@1 Business Centres. Franchise opportunities are being sought by the company, which has more than two decades of experience in this industry. To help franchisees get started, 3@1 Business Centre has a comprehensive business solution and gives training both off-site and in-store.
Many South African brick-and-mortar enterprises are more expensive than a franchise. In order to open a 50 square meter store, the franchisor estimates that it will cost R595,000 to pay an upfront charge of R35,000. They expect a total investment of between R750,000 and R850,000, including the R120,000 in suggested working capital.
6. Battery centre
Battery Centre was founded in South Africa in 1969 and specializes in the sale and installation of car batteries. Franchisees are currently in charge of 120 locations around the country. If you're looking for a low-investment franchise for a physical location, this is the one for you.
Setting up a 100-square-meter store typically costs R500,000, and a working capital of R100,000 should be plenty to get things up and running.
7. Tutors Doctor
Tutor Doctor is an international tutoring company that provides both face-to-face and online tutoring services. Seven franchisees in South Africa have joined the company since it began providing franchises there in 2017. Prior to the start of the franchise, new franchisees are given 80 hours of online training and seven days in a home office.
The startup costs for a Tutor Doctor franchise are R30,000, and they suggest starting with R50,000 in working capital. R495,000 for a local territory license brings the total outlay to almost R550,000.
8. Dream Nails
Dream Nails, a full-service nail and beauty salon, has been in business for more than 35 years and is still seeking for new franchisees. People who are interested in nails, wellness, and aesthetics are encouraged to apply, as this is one of the more affordable beauty franchises in the area.
A Dream Nails salon with 30 square meters of space costs roughly R360,000 to set up, stock, and equip. In addition to the R40,000 franchise fee, you should expect to invest roughly R400,000 in the beginning.
9. PostNet
PostNet has been operating in South Africa for more than 27 years. A wide range of copy, print, stationery, and other business services are available at this privately-owned counter network in South Africa's package and document industry.
In addition to the R95,000 franchise fee, the cost of opening a new PostNet store is around R805,000, depending on the size of the business. For the franchisor, at least half of this amount must be available as free cash.
10. Battery Clinic
Starting in 2006, Battery Clinic is a nationwide automobile battery company that specializes in the repair and replacement of reconditioned car batteries.
At this point in time, there are now 10 franchisees in the network, and they are trying to expand this number. A battery clinic franchise costs a minimum of R700,000 to get started.
Advertisements