Groote Schuur Hospital is a large, government-funded, teaching hospital. It is famous for being the institution where the first human-to-human heart transplant took place. The hospital is located at Observatory, Cape Town, Western Cape, South Africa.
The hospital is internationally renowned as the training ground for some of South Africa's best doctors, surgeons and nurses.
The hospital's Mission and Vision Statements are as follows:
As an academic health centre, we will strive to provide outstanding tertiary and quaternary care for the patients of the Western Cape and beyond. We will promote excellence in teaching and research.
To be the leading academic hospital in Africa with international standing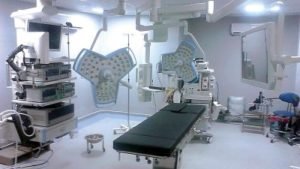 Groote Schuur Hospital Services
Emergency Psychiatry Services
Consultation-Liaison Psychiatry Services
Neuropsychiatry Services
Addiction Services
Ambulatory Psychiatry/ Out-patient services
Transgender Clinic
Anaesthesiology
Internal Medicine
Maternity
Outpatients Department
Surgical Services
Transplants – Heart, Kidney, Liver
Trauma Unit
Groote Schuur Hospital Contacts
Telephone: +27 21 404 9111
Fax: 021 404 3260
Address: Main Rd, Observatory, Cape Town, 7925, South Africa
Email: [email protected]