Advertisements
It very difficult, or should I say impossible to make money without investment. Behind a successful entrepreneur is a good investment no matter the type of business. According to an American Businessman, Mark Zuckerberg, the biggest risk is not taking any risk. To make money, you'll need to invest either money or any other resource.
For example, you have a great idea to make money online fast but you sit all day playing video games, how will those superb ideas of your breed income? The truth is earning money online is easy and fast, with your mobile device you can take one or two online surveys and earn $3 – $5 per hour. Making money starting from right now is possible and I'll guide on how to make it a reality.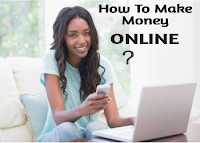 How can I Make Money Online with little investment?
Many Investors think on making a low capital investment, but have you thought on the returns it would yield? Warren Buffett pointed out few investment advice on his 87th birthday for beginners  which include;
Diversification isn't always a good idea.
Invest in yourself first.
Trust yourself to be a successful investor.
Only make investments that you understand.
Make sure you choose the right news to focus on.
Buying a stock of a company is buying a part of a business.
Learn from your mistakes and move on.
Don't be a day trader.
The above guidelines will be of great help to beginners and novice in investment. Since we know how important investment is in making money online, lets' head on to the day's topic.
Advertisements
What is Online Business all about?
Of course, you are reading this article because you seek to earn a living online. Do you really know what it entails? Starting an online business is one fast and easy way to earn money for real. I mean you sit at a spot maybe your home, typing, writing or even uploading media files and then receive payment, just like that!
According to Digital business law group, Online business is any business on the Internet that sells products, services, or advertising, online. This covers any form of transaction carried out on the internet. There are many legit ways to make money online, and many of them are covered in this article. Don't get me wrong, making money online is not as easy as you think right now.
It's worth knowing that for it to be an online biz, you'll have full control and access to the business. Which means online betting, Ponzi schemes and any other transaction you carry out online without you having full control over it is out of the picture. Web income plus grouped online business into various models and went ahead to classify them into various categories. They include;
Freelancing.
Affiliate marketing.
Information marketing.
Ad space sales.
Online retail.
Freelancing; this involves any of these services, content writing, web and graphics design, proofreading clients online which in return pays.
Affiliate marketing; is similar to being an online agent as you promote services and products for companies. You receive payment per customer who makes a purchase through your endeavour.
Information marketing: Source and package relevant information in a video, audio or eBook format. Sell them to interested buyers online.
Selling Space for adverts: Advert spaces on blogs and websites can be sold to companies, individuals and other sites. Many bloggers choose to sell to advert networks such as Google Adsense, Media.net, Infolinks etc.
Online retail: Many people now use their social media handle as a platform to sell their products and offer services. For example, many Instagram users promote their products and services on their page. It also involves offering products for sale and delivering it at the doorsteps of customers.
That's not all, there are lots of examples but will get discussed as we progress, but for now lets lay our emphasis on the beginner's guidelines.
How can I make money online?
People often ignore these important tools for making money, patience, hard work and perseverance everyone want to start earning right now, fast in a blink. Well that's not how it works, when I started blogging, which is my own online biz. I thought the same too, I wanted something quick but got disappointed along the line. I noticed I needed to do three things first which are build an organic audience, apply for an ad network and wait to get paid.
To earn money doing online business, you need to invest resources either money, time or both. For a clearer understanding, you need to sell something/anything online to get a return. The models earlier mentioned have a thing in common, can you guess? Yea, sales.
As an information marketer you package and sell knowledge-based resources for money. Freelancers, on the other hand, earn lots of cash writing rendering (selling) services to clients. You get a commission for getting people to purchase a product as an Affiliate Marketer. Online retailers sell products to buyers who are in need of it.
Online business is a form of trade. Wikipedia defined trade as the transfer of goods or services from one person or entity to another, often in exchange for money. Thus, for online business to be complete, one has to offer something for sale either product or service.
Before we continue the discussion let's compare online business and offline businesses using their differences and similarities.
Similarities between Online and Offline form of Businesses
For a clearer understanding, I'll outline the major similarities between the two businesses in question.
Both are started to make money.
Resources are important tools (either cash, energy or time).
They both involve sales of product or services.
Due to technological advancement, they both can employ computers and other machines.
They both need a starting foundation, you need to build both businesses.
They both can fail anytime due to different reasons.
Differences between Online and Offline Businesses
The mobility of the Business; Online businesses don't require a particular location as you can run the business wherever you are.  The offline business demands your physical presence to be effective.
Internet access; Online business can not work without an active internet subscription but the offline needs it only for research purpose.
Having known the similarities and differences of these businesses, I want to correct some beliefs. Probably, you thought of this form of business as the following, but it is not. Below are NOT the characteristics of an online business.
Advertisements
It is a fast means of making money.
It can make me a millionaire right now.
It can earn money by doing nothing
Make money from home without investment.
Guaranteed to earn me cash.
It is worth mentioning entrepreneurs earning a lot from online marketing. Below is the list of Richest Bloggers With Monthly Earnings(2018) I got from Freedigitalstartup.com
1. Website: The Huffington Post
Owner: Arianna Huffington
Monthly Earnings: $2,330,000
2. Website: Techcrunch
Owner: Michael Arrington
Monthly Earnings:  $800,000
3. Website:  Mashable
Owner: Pete Cashmore
Monthly Earnings: $600,000
4. Website: Perez Hilton
Owner:  Mario Lavandeira
Monthly Earnings: $450,000
5. Website: Noupe
Owner:  (Owned by Smashing Magazine)
Monthly Earnings: $200,000
To become an online businessman, the following will be of great importance;
An Efficient Gadget; I recommend the use of PC and laptops as mobile devices are limited to perform a certain function. For example, uploading YouTube video judging from the pictures below, you'll notice more features on the PC than the mobile.
A stable Internet connection; Nowadays mobile devices internet speed is fast due to the emergence of 4G LTE. Wi-Fi routers are also fast and reliable source of Internet.
A startup capital; Some online businesses requires money while others don't. Though the money is relatively small compared to offline businesses.
That's all for a start, you'll also need the below tools for an effective outcome.
Creativity; There are many people in the field already, your only chance is how creative you are. This takes us back to Warren Buffett's advice 'Only invest in what you understand'. Don't give it a start because you have friends doing the business.
Patience; I started blogging two years ago and I received my first payment a few days ago. Patience and handwork will surely get rewarded with time. Online business is not a get paid today kind of deal.
Be a fast learner; Learn from your previous mistakes and also your competitor's mistakes. Source for information on Google and YouTube especially on shared experience. With this, you'll learn about avoidable errors and avoid them even without falling prey.
Start with a legit source of income; This is the best part, avoid any form of cheats and tricks as they say, 'there is no shortcut to success'. Stay the track and watch your business blossom.
Do you lack the above qualities? I suggest you opt out even before starting the business. Hey! You can also make it on the business by hiring someone who possesses those tools. You may be thinking, what do I mean?  Not everyone is a good writer, so you can hire one and still run your website or blog.
But mind you your blog could still fail if you lack the above tools.
Great Legit Ideas on How to Make Money Online
Technology advancement and increase in knowledge have provided limitless opportunities to make a living online. There are uncountable legit, free and easy ways to make money on the Internet. But there is a challenge on choosing the right business, well I've provided detailed smart ideas in making money. Read through and choose the one you prefer and start earning.
Freelancing
Wikipedia definition of freelance, a person who is self-employed and is not necessarily committed to a particular employer long-term. That is offering service to other people, or companies for a short while and then receive payments on the contract basis. Becoming a freelancer online removes the word limitation from your monthly earnings.
For example, I get hired to write posts, design blogs (WordPress and Blogger) and even take surveys then get paid. Immediately,  I receive payments on a job well done, then I'll have to wait for another company to hire me once more.
The payment is not fixed as it is based on the level of work at hand. There are services that can't be handled over the internet though but there are still wide varieties you can handle through the internet. Distance is not a barrier, services and payments can be easily rendered even without meeting your clients. Below are few lists of freelance services you can render online;
Writing for an individual and private organization.
Graphics design.
Virtual assistance.
Typing and setting of articles.
Foreign Language Translation.
Audio or video transcription
Website design or development
Search engine optimization
Programming and developing Apps
Counselling services.
Retail arbitrage
This is a cool online business idea for making money, whereby you buy products from cheaper sources and sell them at higher prices. The products can be bought online or offline and sold via an online platform. You may promote the products using your social media accounts such as Facebook and Whatsapp groups, Instagram, Etc.
The idea is easy, say you order 100 pieces of wigs from Amazon for $1000 (each wig cost $10) and you spent $50 on shipping. The investment is $1050 altogether, right?  Then you sell each wig for $50 on your retail outfit, you'd made a total revenue of $50,000 and a profit of $3,500. Cool isn't it, Why not try it out?
Blogging
Blogging is one of the most popular online business, many people join blogging every day. Probably, because it requires a low startup capital as domain and hosting cost about $12 dollars for the first year.
You can also start a blog without spending a dime until you start earning from it. You must be wondering how possible it is, well it is 100% true. For example, the blog whose article you are reading is free, the SSL certificate, hosting and domain name. To start a FREE BLOG, visit blogger's homepage, sign in to your Google account and start earning.
But since the road is open to all, the business is getting more competitive by the day. The only chance of standing out is being 100% unique. But to start earning from blogging, you'll need to sell ads space. You need to advertise other people's products and services and get paid. Many bloggers use Google AdSense as their main source of revenue. Google AdSense is an ad network that encourages creativity.
Blogging is all about publishing useful, helpful or relevant information on a particular topic to assist people in need of it. Monetizing your site shouldn't be your main concern, the content should be. If you monetize your blog without audience it is even more frustrating.
Avoid any form of copy and paste, it is a parasite to your blog.
Other sources of making money online include;
Affiliate marketing
Information marketing.
Forex trading.
E-currency exchange
Becoming an online consultant.
Performing tutorials online.
Vlogging.
Conclusion
Earning money from home is possible and free, you just have to figure out the best online business for you. Forget about your earnings and focus majorly on the content. Place your self under the reader's shoes, would you hire someone like you for a second business?
Advertisements