Mfundi Vundla is a South African actor, founder, and chair of Morula Pictures. He is also the creator for Generations: The Legacy. Mfundi was born on 10th September 1946 in Western Native Township, Johannesburg, South Africa.
He was also the Executive Producer of the movie In My Country, which stars Samuel L. Jackson and Juliette Binoche. Mfundi worked both as a fund-raiser for the Funding Exchange and also as a playwright, highlighting the social injustices of apartheid in his work.
Mfundi Vundla
Birth name
Mfundi Vundla
Date of Birth
10th September 1946 (

age 73 years)

Wife
Karen Vundla
Occupation
Actor, founder, and chair of Morula Pictures
Net Worth
Unknown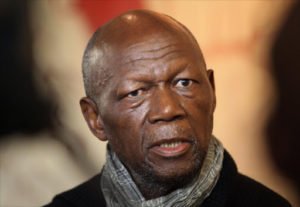 Mfundi Vundla Age
He was born on the 10th of September 1946 in Johannesburg, South Africa. As of 2019, he is 73 years old.
Mfundi Vundla Wife 
He is married to Karen Vundla whom he met in 1973 and tied the knot with her in 1976. Together they have one daughter, Charlie Vundla.
Mfundi Vundla Salary
His current salary is not known. We will update this page later when we get full details on his salary.
Mfundi Vundla Awards
Duku Duku Award, SABC 1.
SA Cinematography Award, SACS.
Sowetan Award.
Script Award, NTVA.
Mfundi Vundla Films
Generations: The Legacy
How to Steal 2 Million
Mfundi Vundla Contact Details
Company: Morula Pictures
Tel: +27 11 482 1152
Fax: +27 11 482 4621
E-mail: [email protected]
Postal address: PO Box 5158, Rivonia, 2128, Gauteng, South Africa
Physical Address: 24 Ditton Road, Auckland Park, 2092, South Africa
Mfundi Vundla Twitter
Mfundi Vundla Instagram
Mfundi Vundla Video