Advertisements
Michael Oak Waldorf School in Cape Town, Western Cape, South Africa, is a co-educational Waldorf school. The school, which opened in 1962, is split into three sections: a pre-school, a primary school, and a secondary school, with classes ranging from kindergarten to Grade 12.
The Michael Oak Waldorf School is a registered private school in the Kenilworth suburbs.
The University of Pretoria named the school one of the top 30 achieving schools in South Africa for physical science in 2017.
Advertisements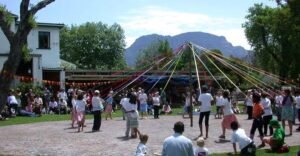 Address: 4 Marlow Rd, Kenilworth, Cape Town, 7708, South Africa
Phone: +27 21 797 9728
School type: Waldorf education
Number of students: 430
Founded: 1962
Advertisements