Advertisements
Education is seen as the route to a better life in South Africa by many citizens of the country so they strive to attain the best education available. Following the line of the popular saying "If a man empties his purse into his head, no man can take it away from him. An investment in knowledge always pays the best interest."
Parents who are able to afford expensive schools do not hesitate to enrol their children in such schools. There are many great and good schools in South Africa but we decided to list the most expensive schools in South Africa with an unbelievable high fee which ranked them among the most expensive schools in the world.
Most Expensive Schools in South Africa
1. Hilton College
The Hilton college commonly referred to as Hilton is South Africa's most expensive school. It is a South African private boarding school for boys located in the KwaZulu-Natal Midlands, was founded in 1872 by Gould Arthur Lucas and Reverend William Orde Newnham.
The Hilton college fee annual fee is R298,600 per annum. This fee covers tuition, food and board, games, minor medical attention, the use of the sanatorium, library and laundry. It includes core curriculum-based activities inclusive of sports.
Advertisements
On acceptance, R74 650 a non-refundable Entrance Fee, being the equivalent of one term's fees at the current rate, must be paid to the school as a contribution to the school's development programme. It is important to know that Books and stationery, medicines, doctors' fees, special entertainment and sundry travelling are not included in fees.
Apart from being a very reputable school, the exceptional infrastructures and beautiful landscape make the learning process of students worth the value of the fee.
2. Micheal House Kwazulu-Natal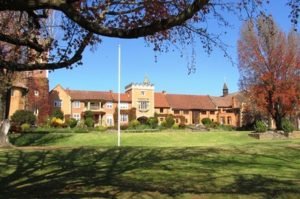 Michaelhouse is a boarding school for boys set amongst the rolling green hills of the KwaZulu-Natal Midlands in South Africa, providing secondary education from E Block (Grade 8) to A Block (Grade 12). It was founded in 1896. The specific location of this institution is the Balgowan valley.
The annual school fees for this institution is R199,000. The entrance fee is R24,000. However, the school comes second on this list with great facilities and quality Education which are worthwhile.
3. St. Andrews College, Grahamstown
The third most expensive school is St Andrew's College which is an innovative independent all-boys school. It was established in 1855, making it one of the oldest in South Africa.
The school is passionate about ensuring that each boy is schooled for life, develops character and strives to reach his full potential, which helps in preparation for future life. The annual school fees for a day student is R88,950 and for Borders it is R199,140. Entrance fee is R16,959.
4. St Martin's Johannesburg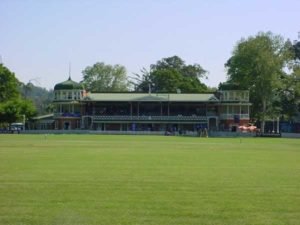 St Martin's school is an Anglican private co-educational school in Rosettenville, Johannesburg, South Africa. It was established in 1908. The school is one of the best in the country.
The school is quite expensive with day students required to pay R71,460 yearly. Borders, on the other hand, are asked to pay R184,460 yearly. Also, there is a compulsory Entry fee of R12,000.
5. Kearsney College Botha's Hill, Kwazulu-Natal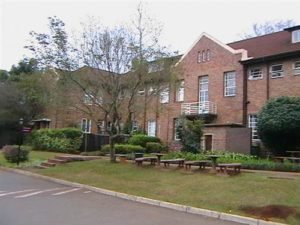 Advertisements
Kearsney College is a private boarding school for boys located in Botha's Hill, in the KwaZulu-Natal province of South Africa. It was established in 1923. The school is co-educational as well.
Mere looking at the Infrastructures you can tell that Kearsney is one of the top expensive school in the country. For boarding students, the stipulated school fees are R181,350. While day student is to pay R121,600. The entrance fee for this school is R17400.
6. Roedean school Houghton, Johanessburg
Roedean School is a private day and boarding school for girls located in Parktown, Johannesburg, Gauteng, South Africa. It is one of the very few all-girls coeducational institutions that made the top expensive schools in South Africa.
1903 was the year of establishment. For boarders, the annual fees required to attend this school is R181,140. For day students, the required payment is R99,234 annually.
7. St Alban's college Lynnwood Glen, Pretoria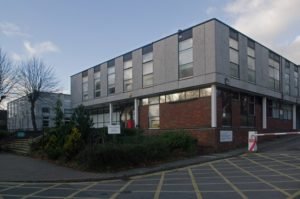 St Alban's College is an independent Anglican boarding school for boys in Lynnwood Glen, Pretoria. The school was founded in 1963 by Anton Murray, a South African cricketer with just 37 boys and 3 masters.
The school is also owned by the Anglican church like a few others in this list already. The school is also co-educational. A day student requires an annual school fee of R102,900. A boarder, on the other hand, requires to pay a yearly fee of R181,000. A compulsory entry fee of R55,000 is required from all student.
8. St John Houghton College Johannesburg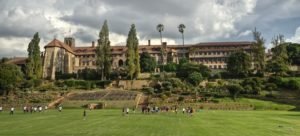 St John's College is a world-class Christian, African school founded in 1898. The school's founder is John T. Darrah. Based in Houghton, Johannesburg, St John's follows the rich traditions of the Anglican Church.
Teaching is based on sound values and morals and the Anglican ethos of respect and care. For enrollment,  the school charges annual school fees of R178,523 for borders and R105,760 for day students. The entrance fees for both sets of students in this school is R61,348.
9. St Andrew's school For Girls Bedfordview Johannesburg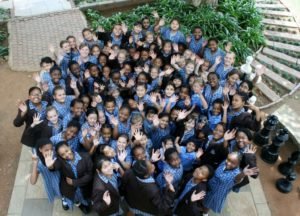 This is another all-girls school that ranks in the top expensive schools in the country. It was found by Scottish women Jean Fletcher and Jessie Johnson in 1902.
The school is a top independent Christian girls-only private day and boarding school and co-educational preschool situated in Bedfordview, Johannesburg, Gauteng, South Africa. The boarding students are mandated to pay R174, 860 annually and the day student pay R94,380  annually.
10. St Mary School For Girls Johannesburg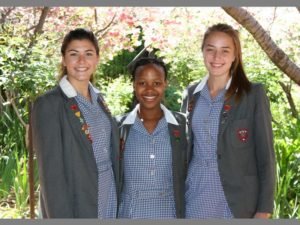 St Mary School for girls Johannesburg was established in 1888, making it the oldest school in Johannesburg by John T. Darragh, a clergyman who also founded its brother school St John's College ten years later.
The school is a  co-educational girls-only school and charges boarders R173,000 annually with day students  R92,450 annually. The entrance fee into the school is R34,950.
In conclusion, we can see that there are so many expensive schools in South Africa and if you're willing to send your kids to an expensive school, you can decide now. This post has covered South Africa's most expensive private day schools and boarding schools all together.
Advertisements