Tuition fees in Uganda are set by the school with regards to the quality of education, in terms of facilities, services rendered, etc., and indirectly the social class of families students attending the school comes from.
As expected, most of them are situated in the city and /or around areas nearby the city majorly because of their target population. A number of the top expensive schools are International schools running on International curricula.
Below you have the list of the most expensive schools in Uganda. Enjoy the read.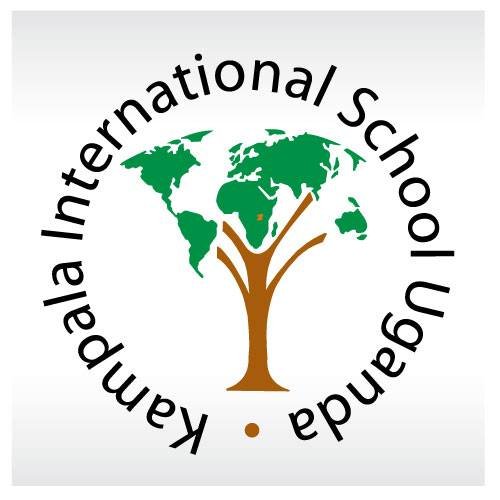 1. Kampala International School, Uganda (KISU)
Yearly fees: From Ugx. 14,980,778 to Ugx. 95,285,145
Kampala International School is one of the best elementary schools in Uganda. The school has a population of about 600 pupils and an average of about 20 students per class. It was established in 1993 as a primary school with a curriculum based on the National Curriculum for England.
Presently, it offers an inspiring and well-rounded international education to students. The school runs a British curriculum with English as the language of instruction.
The student body is comprised of 16% Ugandans, 14% Indians, 11% USA/Canada, 9% UK, 8% Lebanese with small numbers from many other nations. More than 40 different clubs and activities are on offer to students at any given time.
2. International School of Uganda
Yearly fees: From Ugx. 24,043,224 to Ugx. 102,461,123
The International School of Uganda is a school located in Kampala. ISU is a non-profit, co-educational day established in 1967 that offers an international education program to students of 2.5 to 19 years old. The curriculum is based on the International Baccalaureate (IB) Program. The student population of ISU is about 500.
The school has fully equipped science laboratories, computer laboratories with unpunctuated access to the Internet and wireless connectivity campus-wide, a library of several thousand volumes, sports fields, track, swimming pools, tennis courts and separate facilities for Early Childhood education. As expected, several nationalities are represented in the school.
3. Galaxy International School, Uganda
Yearly fees: From Ugx. 16,608,319 to Ugx. 44,757,386
GISU is a private elementary, middle and high school. With a teaching approach of offering a contemporary approach to academic and holistic education, studying in the school is supported by modern technology in an environment very conducive for learning.
The school has school clubs, courts suitable for tennis, basketball, and other sports.
The school accepts children from ages 2 to 18. The school, however, offers a 5% discount to parents who pay school fees for the whole year in advance; parents who have two or more children in the school also enjoy a similar privilege.
4. L'Ecole Francaise Les Grands Lacs
Yearly fees: From Ugx. 15,964,612 to Ugx. 30,523,100
L'Ecole Francaise Les Grands Lacs is an international school running on a French curriculum. It is located in the nearby city outskirt of Lugogo, next to Kati kati. The school is part of the French Agency for Education Abroad (AEFE), a unique international network in the world consisting of 492 schools in more than 130 countries.
The quality of the teaching approach and curriculum is approved every year by the French government and reach the same level of excellence as the French schools in France. The Language of instruction at the school is English and French. Having a foreign affiliation with the French government means it remains one of the most expensive in the land.
5. Vienna College, Namugongo
Yearly fees: From Ugx. 12,095,719 to Ugx. 24,424,345
The school teaches with the British Curriculum of Cambridge International Extermination syllabus. Vienna College Namugongo is a private co-education institution that commenced in February 1999. The school has over 400 hundred students. Currently, by enrollment and candidates, Vienna College Namugongo is the largest Cambridge International School in Uganda.
Vienna also ranks big in this list because of the state-of-the-art functional classroom and laboratory blocks, well equipped to help students receive the quality services they are paying for. The school also has an airy dining area, separate canteen, basketball court, and a large playing field to complement the school site and luxury.
6. Aga Khan High School
Yearly fees: From Ugx. 18,408,600 to Ugx. 25,956,000
Aga Khan High School, Kampala was the first multicultural school in Uganda. It was established in 1959. The school boasts of over 32 nationalities represented in the school's student population. It has over 1500 students enrolled. The school continues to play a unique educational role in the country.
The school has a large full-sized pitch for soccer, cricket, hockey, rugby, athletics, and other sports. It also has a tarmacadam basketball court. The school also boasts the large auditorium equipped with a stage, sound facilities and a rear balcony where most large-scale school events, such as Prize Day, graduation ceremonies and special assemblies, hold.
7. Kings International School
Yearly fees: From Ugx. 7,212,967 to Ugx. 20,529,214
Kings International School is a primary school located in Muyenga, Kampala and is run on the Cambridge system. Since its establishment in 2007, KIS has been providing an excellent British curriculum as it enhances each student's intellectual, emotional and physical development.
Every child enrolled in this school receives a broad balanced curriculum that includes numeracy, literacy, science, history, RE and geography, art and design, music, PE, swimming, French, ICT.
8. Kitende Turkish Light Academy
Yearly fees: From Ugx. 7,212,967 to Ugx. 9,196,000
Established in 2007, Turkish Light Academy is a multinational secondary school that runs on the Ugandan curriculum. The school boasts of a gigantic and massive block of hostels that accommodate her students.
The school is one of the top Ugandan schools running on the Uganda education curriculum. Compared to other schools around town, Turkish Light Academy is way ahead as it provides top-class education to multinationals and indigenous citizens while embracing the national curriculum.
9. Kings College, Buddo
Yearly fees: Over Ugx. 7,600,000
Formerly known to be a school attended to by 'only Royals,' King's College Buddo is currently a government-sponsored, mixed secondary school located in Wakiso District. It is one of the oldest and most expensive schools in Uganda given its legit background. The school was officially opened on 29 March 1906 with just 21 boys but presently houses about 1,600 students.
King's college prides itself not only on being a centre for academic excellence but also for having a variety of stimulating and energetic clubs and societies which engage students and give them the opportunity to discover new passions or pursue their own intellectual interests. The school is one of the best performing schools in the country.
10. Kabojja International School
Yearly fees: Over Ugx. 7,410,000
Kabojja International School is a private co-educational school located in Buziga, Kampala, offering a British curriculum IGCSE (International General Certificate of Secondary Education) and GCE (General Certificate of Education). It is both a Day and Boarding School with secondary school classes. The upper Secondary School is done with a Cambridge International Diplomas and Cambridge Pre-University.
While the student's academics are the key focus of the school, co-curricular activities like sporting, cultural and social activities are highly valued and encouraged. The school has strong football teams (both girls and boys), basketball, swimming and there was a recent introduction of martial art to boost the skills of learners.