If you are looking for how to locate any Old Mutual Branches in Bloemfontein, South Africa then read on.
Through this post, you can find here everything you need including Old Mutual branches in Bloemfontein addresses and contact numbers.
Old Mutual branches in South Africa are many but for this post, we shall concentrate on the branches of Old Mutual in Bloemfontein.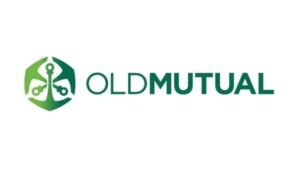 Full List of Old Mutual Branches in Bloemfontein: Address and Contact
1. Old Mutual Heidedal Branch
Shop 29, Twin City Heidedal Mall, Cnr Sonneblom & Heatherdale Street, Heidedal, Bloemfontein, Free State
2. Old Mutual Mimosa Mall Branch
Shop U52 Mimosa Mall 131 Keliner Str Bloemfontein, Mimosa Mall, Bloemfontein, Free State
3. Old Mutual Maitland Street Branch
Old Saambou Building, Ground Level, Cnr Charlotte Maxeke & Aliwal Street, Maitland Street, Bloemfontein, Free State
4. Old Mutual Middestad Mall Branch
Shop B19a, Middestad Mall Cnr West Burger & Charles Str Bloemfontein, Middestad Mall, Bloemfontein, Free State
5. Old Mutual Lemo Mall Branch
Shop 12b, Lemo Mall Cnr Dr Belcher Dr & Dolfyn Rd Bloemfontein, Lemo Mall, Bloemfontein, Free State
6. Old Mutual Loch Logan Branch
Shop 5, Loch Logan Waterfront 105-107 Henry Street Westdene, Loch Logan, Bloemfontein, Free State
Those are all the updated list of all Old Mutual branches in Bloemfontein. Hope you find this information useful