Advertisements
If you are looking for how to locate any Old Mutual Branches in Cape Town, South Africa then read on.
Through this post, you can find here everything you need including Old Mutual branches in Cape Town addresses and contact numbers.
Old Mutual branches in South Africa are many but for this post, we shall concentrate on the branches of Old Mutual in Cape Town.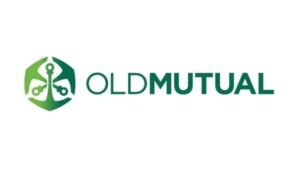 Full List of Old Mutual Branches in Cape Town: Address and Contact
1. Old Mutual Mutual Park Pinelands Branch
Mutual Park Pinelands, Mutual Park Pinelands, Cape Town, Western Cape
Advertisements
2. Old Mutual Blouberg Table Bay Branch
Shop G408 Table Bay Mall Cnr R27 & Berkshire Blvd Table View, Blouberg Table Bay, Cape Town, Western Cape
3. Old Mutual 143 Main Road Wynberg Branch
143 Main Road Wynberg, 143 Main Road Wynberg, Cape Town, Western Cape
Advertisements
4. Old Mutual Mowbray Schachs Branch
1 Schachs Building 64 & 66 Main Road Mowbray, Mowbray Schachs, Cape Town, Western Cape
5. Old Mutual Wynberg Branch
Central House 58 Main Road Wynberg, Wynberg, Cape Town, Western Cape
6. Old Mutual Mitchells Plein Branch
Shop Gf17, Town Centre Az Berman Drive Mitchells Plein, Mitchells Plain, Cape Town, Western Cape
7. Old Mutual Thibault Square Branch
Shop 1b Southern Life Centre 8 Riebeeck Street, Thibault Square, Cape Town, Western Cape
8. Old Mutual Grand Parade Branch
Shop 5 & A Portion Of Shop 7 Grand Parade Centre Cnr Strand & Adderley Street, Grand Parade, Cape Town, Western Cape
9. Old Mutual Khayelitsha Nonkqubela Branch
Office B & C Nonkqubela Link Mall, Sulani Drive Khayelitsha, Khayelitsha Nonkqubela, Cape Town, Western Cape
10. Old Mutual St Georges Mall Branch
Shop 4 5 St George's Mall Adderley Street, St Georges Mall, Cape Town, Western Cape
11. Old Mutual Brackenfell Branch
Shop 1b, Aroma Village Old Paarl Road Brackenfell, Brackenfelll, Cape Town, Western Cape
Those are all the updated list of all Old Mutual branches in Cape Town. Hope you find this information useful
Advertisements