Poultry farming is a very profitable business to start and make money. Poultry Farming in South Africa is probably one of the most lucrative farming business you can do in South Africa especially when it is set up and managed properly. In this article, we will guide you on how to start a successful poultry farm.
South Africans' appetite for chicken is at an all-time high. The country's poultry industry is today worth more than R27 billion a year and continues to grow rapidly. Broiler poultry farming business is a very profitable venture to start in South Africa, with lucrative returns. The demand for chicken in South Africa is very high, in excess of 2 million tons per annum.
In South Africa, broiler poultry meat has the highest per capita consumption than all other meats. This is the case as chicken remains the most affordable source of animal protein in South Africa.
More than one billion broilers are slaughtered per year and the average per capita consumption of chicken meat is currently more than 33kg. These figures help to explain why there are so many opportunities in the industry today. And the really good news for a  small- and medium-scale producer is that he/she can also profit from this burgeoning demand by starting his/her own poultry business, and earn a sustainable and growing income.
This staggering statistic doesn't just apply to South Africa, but also to the rest of the continent, as every year, the continent imports more than two million metric tons of poultry products valued at nearly US$3 billion to meet domestic demand. In 2012 alone, more than five million tons of poultry meat and two million tons of eggs were consumed in Africa.
So how can one get in on all this action and start a successful poultry business in South Africa?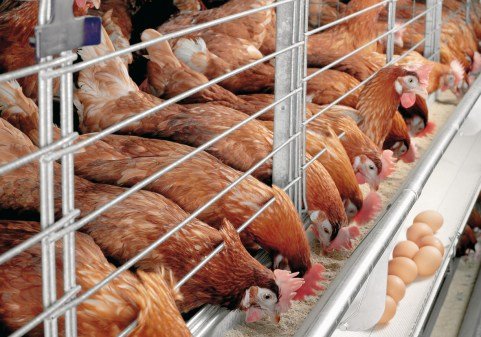 Starting a Poultry Farm in South Africa
The first step will be to get training, which can be gotten from the South African Poultry Association, or from councils such as the Agricultural Research Council or the Sustainable Rural Livelihoods (Livestock) Program (which is a research, training and small business program that addresses the basic issues underlying emerging farming systems and SMME Development).
After this, you would need to familiarize yourself with the regulations in place in the poultry farming business, which are majorly health regulations that differ from location to location. A license is not required to start a poultry business. Other regulations are;
Abattoirs for broilers for those who want to set up an abattoir. As the establishment of an abattoir is expensive and complicated to install. It is best for new members to market and sells their broiler chickens live.
Transport regulations apply if you wish to transport slaughtered poultry. You must obtain and study the Meat Safety Act No 40 of 2000 for all the rules. All other regulations including these will be found under the General Regulation of the Public Health Act, 1919.
Animal welfare is extremely important as it is essential to ensure that birds are well tended to, that cages are not overloaded and high health standards are maintained. A shower and a disinfectant foot bath are a must before anyone is allowed to enter a broiler house.
Halaal and Kosher Certification for those who would like to obtain certification to sell Halaal and Kosher poultry products. Your business has to have official certification from the Beth Din (Kosher) and the South African National Halaal Association to produce and sell products for Kosher and Halaal use. Businesses that produce for these religious entities are evaluated and inspected and impromptu audits take place regularly.
After this, you will need to consider funding which is likely to either come from your personal pocket or from government grants and funding for SMEs or agricultural projects.
While it is unlikely, you may also benefit from investors. You can start a poultry business with as little as R20,000 and get a 100% return within six months.
With all these, your poultry business is ready to take off.