If you are looking for how to make money as a student at the university in South Africa, then you are in the right place.
In this post, I would show you the most lucrative business ideas for students in South Africa.
Every student can start a side hustle and if you are looking for one, you are reading the rich post as I would be discussing ten (10) business ideas for students which you can choose from and try out.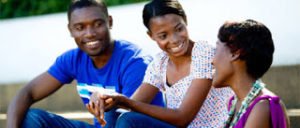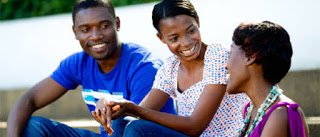 Why You Should Have A Business As A South African Student
There are numerous reasons why you should have a side hustle. Some of them include the following;
• Money
This is a big reason why you should have a side hustle. Even if you the son of a rich man, it should not stop you from making your own money.
This is the first reason why many students pick up a side hustle cos everyone wants to make money.
• Experience
If given the opportunity, everyone or almost everyone would like to gain experience in whatever field he or she is venturing into.
This prepares every student for the outside world. You would have garnered enough experience for life after school.
• Networking
When you start a side hustle, no matter what you would meet people. This would help you build a very strong network base.
You get to meet people and when you finally leave school, there is no way you would not survive with the connections you have at hand.
Top 10 Business Ideas for South African Students
There are numerous business ideas for students I can share with you but I am only picking 10 out of all these ideas:
1. Blogging
You are reading this post on a South African blog so obviously, this would be our first choice. This is a part of the most lucrative business ideas for students. All you have to do is create a blog. There are so many ways you can make money from blogging. They include through promotion (music & videos), Google AdSense and Direct Advertising.
2. Photography
This is another great business idea for students in South Africa who are looking for startup ideas. Photography is lucrative and is becoming more and more popular on campus these days. I can attest to this fact. Some people make R1,000 per shot but you have to be really popular and taken shots for popular people. Just acquire the skills and you are good to go.
3. Recharge Card Business
There are two ways you can go about this. You either buy and sell in bulk or you sell as a retailer. The first option is more costly to start up when compared to the second one. We should publish a post on how to start a recharge card business very soon.
4. Organizing Tutorial Classes/ Sale Of Course Materials
If you are the brainy type. This is for you. You can share your intelligence and at the same time make money by selling course materials and holding tutorials most especially for Freshmen in your school. You can charge as high as R10 for each course material needed and collect registration fees for tutorials you handle. It is that simple
5. Printing/ Typing
Someone will always need to print. Why not get yourself a printer and always print for people at a cheaper cost. Do you have a laptop you are not using? Type for people. There are a lot of "lazy" students on campus who would not like to type their assignments themselves. You can do that for them and get paid cool money.
6. Selling of Clothes And Accessories
You can buy trendy clothes, shoes, and accessories at a cheaper price and sell it to students. This is one popular business idea among students. It is very simple and you can start with as little as R2,000.
7. Freelancing
Ever heard of Fiverr? Freelancing is what is hot right now. Whatever your skills are, you can make money from it through freelancing. On Fiverr, you can get paid as low as $5 and as high as $100- $200. See, that's what is making it so lucrative.
8. Graphics Designing
On campus, events are always held and these events will always need the help of a graphic designer. How will you feel if you are the one in charge of so many graphic designing in your school? You will feel so good and make good money.
9. Web Designing
You can design websites? That is great but not great enough if you are not making money from your skill. You can design a website for as high as R4,000 depending on conditions and negotiations. This is a very lucrative and easy business idea for students in South Africa
10. Chef/ Cake Baking Business
Some say that this is mainly for women but men also venture into this business. This business is not easy to start up at all. You would have to juggle classes and your business and also you have to offer deliveries. It is very hard but the reward makes it sweeter and your passion makes it lucrative.