College is a phase in everyone's life when everyone is independent to some extent. College can be tasking, stressful, and even expensive. As a college student, you might have had moments when you wished you could just find a way to make extra cash by the side. Despite the support from home and relatives, sometimes you might require extra for some expenses.
As a college student, there are opportunities for you to earn some money while studying. This should not involve heavy or full-jobs that would require a costly sacrifice of your academics. You could get some part-time or freelance jobs to do. we have brought to you a list of 5 ways to earn extra income for college students.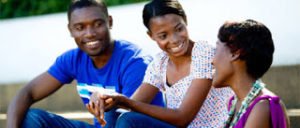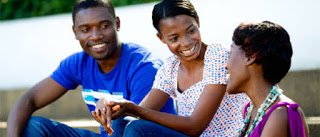 1. Work-Study Scheme
Various colleges offer their students the opportunities to have little part-time jobs while they are studying. This is referred to as the Work-Study scheme and it's a great way to earn extra income for college students. The jobs under this scheme are usually fashioned to be comfortable for students to take on.
To participate in a work-study scheme, you have to meet the requirements which are put in place to ensure only capable students can take them. This is to prevent extra load on students that are finding it difficult in their academics.
2. Offering Tutorials
If you are an excellent student with amazing grades, another good way to make extra income is to offer tutorials to students in need of it. You could offer tutorials and teach your fellow students and get paid for your service. This has a very high market as you are among students with various capabilities.
You could inform your tutors, mates, or even lecturers you are close with about your new tutorials and they would do well to refer to you to someone in need of a tutor. There are also online platforms where you can sign up as a tutor to teach students and get paid. An example of these platforms is HelpHub.
3. Freelancing
Freelancing is largely practised by a tonne of people these days; young and old, man and woman. It is a straightforward and lucrative way to earn extra income for college students. There are various freelancing platforms you could sign up on including Fiverr, Upwork, and Freelancer.
If you can offer digital services like writing, graphics designing, web designing, and so on, you should try-out freelancing for that extra cash you need.
4. Editing and Proofreading
If you consider yourself skilled in writing or editing projects, articles, posts, and the likes, harness your skills and make money from them. you can start to render these services for fellow students and get paid for it.
While you are in college, you are bound to always get assignments, essays, reports, projects, and so on. Why don't you take on this opportunity to earn extra cash?
5. Take a Temporary Job
You could also resort to taking a temporary job to earn extra income as a college student. Some agencies could help in your hunt for a temporary job. They would get part-time jobs like customer service. Taking a temporary job allows you to work while also having time and attention to your studies.
These 5 ideas should give you an insight on how you can earn extra income as a college student. There are always loads of opportunities out there. You just have to watch out for them, and also make an effort to reach out to them. if you have any thoughts or comments, let's know in the comment section.