Thokozani Jiyane (born 1998) is a South African serial rapist who had 10 women in Boksburg between December 2019 and February 2020 and was handed eight life sentences.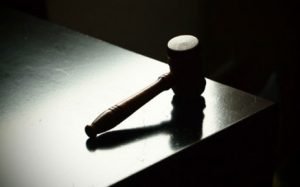 Thokozani Jiyane Rape and Robbery Act
He pretended to be in the film industry and offered opportunities to naïve ladies on Facebook, luring them in. He promised his victims jobs in the sector in exchange for others promoting his apparel line."
Middelburg, Mpumalanga, Hammanskraal, KwaMhlanga, Soweto, Vosloorus, and Westonaria were among the women who traveled.
"Jiyane would contact his targets on Facebook and WhatsApp and request their images as soon as they succumbed to his entices (sic). He would later set up a meeting with them and asked that they take a taxi to Angelo, a Boksburg informal settlement. He'd ambush them here… then strangle them before rapping and robbing them of their belongings.
Thokozani Jiyane Arrest and Sentence
Jiyane was arrested in the Angelo informal settlement in March 2020. He was initially charged with three cases with the remainder added later, Kweza said.
The case was built on evidence gathered from Facebook, and six of the women positively identified Jiyane at an identity parade.
For raping ten women, a convicted Gauteng serial rapist was sentenced to eight life terms and another 223 years in prison.
Thokozani Jiyane, dubbed the "Facebook rapist," was sentenced on Thursday in the Gauteng High Court in Johannesburg for a series of rapes in Boksburg between December 2019 and February 2020.
The 23-year-old was found guilty of 17 charges of rape, ten counts of robbery with aggravating circumstances, two acts of kidnapping and assault with the intent to cause great bodily damage, and three counts of fraud.