The South African travel and tourism industry are massive and full of opportunities. If you're thinking about starting a business and entering this market, here are a few things to consider.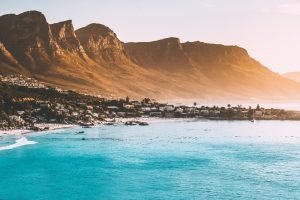 The travel and tourism industry generates several hundred million jobs worldwide. In South Africa, this industry provides for 9.2% of the total employment and contributes 8.6% to the economy. It's an industry that is harshly affected by the pandemic but will probably return to its original state again. Many in the industry are using this time to innovate and rebrand.
Entering the travel and tourism industry in South Africa offers many possibilities because it's such a big industry. There are plenty of different types of businesses that you can successfully launch within this industry.
Find your niche
Since the industry is so huge, new businesses need to find a niche that'll allow them onto the market. If you know your local area well, you should use this insight to create a business that offers something very special to tourists. If you can create a tour that stands out or a travel agency that gives a unique service, you're well on your way.
There are many different niches that you could choose from. Everything from student travel to family safaris or camping honeymoon. If you can find a national or local theme to twist your specialty even further, that's great.
Name your business
Then you need to find a name that is easy to relate to. The name of your travel and tourist business should be easy to remember and understand.
Your specialty should be reflected in your name. It's a bonus if your name is also creative and catchy. That'll attract customers and make them remember you. This is also the best way to ensure successful word-of-mouth marketing. If you need inspiration for a good business name, you can use the name generator on https://businessnamegenerator.com.
Consider partnering or investors
In this industry, it is often a great strategy to partner with other national or international travel agencies. Alternatively, safari parks, amusement parks, popular sights, or something fourth. This will allow you to offer your customers something unique.
You can also consider taking in some investors. This will give you the liquidity to get started and grow your business. This will also give you the financial security to rely on, so you can focus primarily on developing a solid business.
Make a solid business plan
To get investors on board and to ensure a successful business future in the South African travel and tourism industry, you need to write a solid business plan. This is the best way to make it clear to yourself and others what your ambitions are.
Describe your goals and vision, and which strategies you will use to get there. This will also give you something to fall back on should you lose your way. Investors will take this plan into account when they're considering your business as an investment case. That's why it needs to be both ambitious and realistic.