Advertisements
If you want to master a practical profession or talent, you might be better off studying at a University of Technology. Students gain from a range of advantages when attending a technical university, these include increased affordability, more career-focused education, lower class sizes, a practical approach, and higher post-graduation employment rates.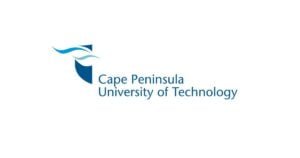 1. Cape Peninsula University Of Technology
The Cape Peninsula University of Technology (CPUT) is an internationally recognized institution and the Western Cape's only university of technology. CPUT is the largest university in the region, with over 30 000 students, and a technological and innovative education powerhouse in Africa.
The institution has six faculties, including Applied Sciences, Business, Education and Social Sciences, Health and Wellness, Informatics and Design, and Engineering. CPUT offers recognized undergraduate and postgraduate courses in these subjects.
Details of how to reach us:
Advertisements
+27 21 959 6767
Email: info@cput.ac.za
2. Central University of Technology
The Central University of Technology (CUT) comprises two campuses in the heart of South Africa. One in Bloemfontein and the other in Welkom. Both campuses offer courses in a variety of disciplines, including science, technology, engineering, and mathematics (STEM), management sciences, humanities, and education.
CUT has about 2100 students studying for work-integrated learning to prepare them for the workplace. The university provides certifications and diplomas at the undergraduate and postgraduate levels, as well as master's and doctorate degrees.
Details of how to reach us:
Campus in Bloemfontein: +27 (0) 51 507 3911
Welkom Campus: +27 (0) 57 910 3500
3. Durban University of Technology
Durban University of Technology (DUT) is a multi-campus university in Kwazulu-Natal, including campuses in Durban and Pietermaritzburg. It was formed by the amalgamation of two prestigious technikons, ML Sultan and Technikon Natal. It was eventually renamed the Durban University of Technical, in keeping with the other technology universities in the country.
DUT is a member of the international university organization and focuses on technological education, research, and innovation. According to the university's ENVISION 2030 strategy, the university wants its employees and students to be more entrepreneurial and innovative.
Accounting and Informatics, Applied Sciences, Arts and Design, Engineering and the Built Environment, Health Sciences, and Management Sciences are among the courses available.
Contact information:
Advertisements
031 373 2000 is the phone number for the Durban campus.
033 845 8800 is the Pietermaritzburg contact number.
Contact us at info@dut.ac.za.
4. Mangosuthu University of Technology
The Mangosuthu University of Technology (MUT) is located in Kwazulu-Umlazi Natal's Township. It is named after its founder, Prince Mangosuthu Buthelezi, who established the university during Apartheid to ensure that Kwazulu-Natal had a technical institution.
The institution was formed with the goal of empowering the disenfranchised, and that goal remains a cornerstone today.
MUT has a competitive advantage as a University of Technology in that it offers an established Work Integrated Learning (WIL) curriculum that allows students to experience the world of work and is required for them to complete before they may graduate with a certification.
MUT offers a formalized Work Integrated Learning (WIL) program that is used to help students gain real-world experience before completing their studies. Engineering, Management Sciences, and Natural Sciences are all available.
Contact information:
031 907 7111 is the phone number to call.
Contact us at info@mut.ac.za.
5. Tshwane University of Technology
Tshwane Institution of Technology (TUT) was founded in 2004 and is South Africa's largest residential university. Currently, the university has nine campuses in Gauteng, Mpumalanga, and Limpopo, as well as two learning sites in Durban and Cape Town.
TUT has around 60 000 students and offers 400 different job paths. Engineering and the Built Environment, Science, Humanities, Management Sciences, the Arts, Economics and Finance, and Information and Communication Technology are all available.
The university provides a rich intercultural academic atmosphere that prepares students for the working world while also providing a well-rounded collegiate experience.
Contact information:
086 110 2421 is the number to call.
General email: general@tut.ac.za
6. Vaal University of Technology
The Vaal University of Technology (VUT), formerly known as Vaal Triangle Technikon, was founded in 2004. The university is located in southern Gauteng and attracts students from all around South Africa.
The university has four campuses, located in Vanderbijlpark, Secunda, Daveyton, and Upington. The campuses are strategically located near major petrochemical, steel, engineering, telecommunications, and manufacturing firms.
It enrolls approximately 20,000 students per year and provides courses in Applied and Computer Science, Management Sciences, Human Sciences, and Engineering and Technology. The University of Technology is well positioned to make a significant contribution to the development of human capital in Southern Africa.
Contact information:
+27 (0)16 950 9924 is the phone number to call.
Admissions@vut.ac.za
Advertisements