Advertisements
If it is your dream to study Physiotherapy in South Africa and become a certified Physiotherapist, then worry no more cos this article is dedicated to you.
There are some requirements you must fulfil before being offered admission to study Physiotherapy in any South African University.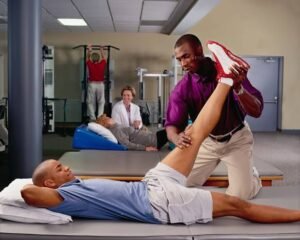 Advertisements
Each of the listed University has its own requirements regarding what their criteria are for acceptance to the degree of Physiotherapy.
The following are the list of universities that offer Physiotherapy as a course:
Advertisements
University of Cape Town
University of the Free State
University of KwaZulu-Natal
Sefako Makgatho Health Science University (SMU)
University of Pretoria
University of Stellenbosch
University of the Western Cape
University of the Witwatersrand
Advertisements