Engineering Departments are not the easiest to get admitted in, though most students still aspire to be engineers in the nearest future. Do you want to bag a First Degree in Engineering in South Africa?
In no particular order, below is a list of top 10 universities in South Africa to study engineering with the best faculties this year.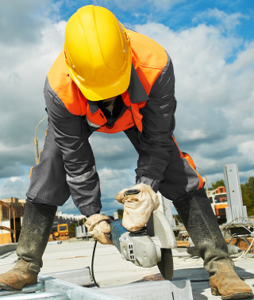 1. University of Pretoria
Having been on the top position for several years, the University of Pretoria has been without many competitors for this spot. It was established on March 4, 1908, as a public university, and have since been a great place to study Engineering.
Courses offered in the faculty of Engineering include Computer Engineering, Chemical, Civil, Biosystems, and Electronics Engineering amongst others. Its student population is estimated to be around 35,086 with a large number of students from other African countries.
2. University of Johannesburg
The University of Johannesburg is a public university situated in Pretoria in South Africa. It was established in 2005. Its has a large population estimated to be around 26,445.
The faculty of engineering has department of Electrical and Electronic Engineering, Quantity survey, Metallurgy, Mining, Civil, Mechanical Engineering and several others.
3. University of Witwatersrand
The University of Witwatersrand is one of the best engineering schools in South Africa, and also the third oldest university in South Africa, Established in 1922. It is situated in Johannesburg, South Africa. Its student population is estimated to be 28,521.
Its faculty of Engineering offers courses in Computational Sciences, Electrical and Information Engineering, Biomedical Engineering, Environmental Engineering and many others.
4. University of KwaZulu Natal
The University of KwaZulu was Established on January 1, 2014, and its first chancellor was Mogoeng Mogoeng. Its noteworthy strides made by this University have given it an entrance on the Top University list.
Its School of Engineering offers specialized courses such as Agricultural, Civil, Land Surveying, Electrical, Computer, Mechanical and Chemical Engineering. A large number of student estimated to be more than 34,705 enrolled in it.
5. University with Cape Town
The University of Cape Town is a government research-based university Situated in Rondebosch, Cape Town in South Africa. The University was founded in 1829 as the It was formerly called South African College in 1829 but was later upgraded to university status.
The Faculty of Engineering and Built Environment of the university offers the following engineering courses Civil, Chemical, Architecture, Planning and Geomatics, Electrical and Mechanical Engineering among others. The University of Cape Town is the oldest tertiary education institution in Sub-Saharan Africa, hosting over 21,812 students from around the world.
6. Stellenbosch University
The University of Stellenbosch was founded in 1866 but received its full university status in 1918. It is one of the oldest universities in South Africa. Located in a town in the Western Cape province of South Africa, the public research-based institution is distinguished for its contributions to the body of research.
Its student population is estimated to be 24,302. One of its well-known accomplishments is creating Africa's first microsatellite, SUNSAT, which was launched in 1999. The Faculty of Engineering which was established in 1944, offers Mechatronic Engineering, Civil, Process, Electrical & Electronic and Mechanical Engineering.
7. University of South Africa (UNISA)
UNISA is the largest university in South Africa and Africa as a whole. It was founded in 1873, with student enrollment reaching hundreds of thousands. It is located in Pretoria, Gauteng, South Africa.
National engineering degree programs are offered through open distance learning (ODL) to students wishing to become professional technicians and technologists in various engineering disciplines.
Departments in the Engineering faulty include Electrical, Surveying, Civil Engineering, Mechanical as well as Mining Engineering is also available.
8. University of the Free State (UFS)
The University of the Free State formerly known as Grey College was formed in 1904 and is also one of South Africa's oldest institutions. It received full university status in 1950 when its name was changed to the University of the Orange Free State.
The following engineering courses are offered: Electrical, Mechanical, Civil, chemical, Quantity surveying and Electronic Engineering among others.
9. Tshwane University of Technology
The goal of the Tshwane University of Technology is to provide quality-oriented training in line with international standards. Its an institution of higher education, resulting from the fusion of three technikons: Technikon Pretoria, Technikon Northern Gauteng and Technikon North-West.
Faculty of Engineering and Built Environment offers Engineering Courses such as Mechanical Engineering, Mechatronics Engineering, Industrial Engineering, Chemical Engineering,  Electrical & Electronic Engineering,
and Metallurgical and Materials Engineering.
10. Rhodes University
Rhodes University was founded in 1904 and was a constituent college of the University of South Africa until 1951 when it received the full university status. The institution is located in Grahamstown in Eastern Cape Province.
The student population is estimated to be 8,000 which includes international students. The Engineering faculty offers the following Engineering courses: Computational Sciences, Chemical, Mechanical, Civil, Electrical and Electronic engineering alongside other areas of specialization.