Advertisements
Gqom is a genre of electronic dance music that emerged in the early 2010s from Durban, South Africa. It developed out of South African house music, kwaito and techno. Unlike other South African electronic music, gqom is typified by minimal, raw and repetitive sound with heavy bass beats but without the four-on-the-floor rhythm pattern.
It is already 2020 and fans are searching for the latest list of Gqom music. Without a doubt, Gqom songs are amongst the most prominent in the southern part of Africa. However, the sensational beats have managed to make an impact on other sections of the continent.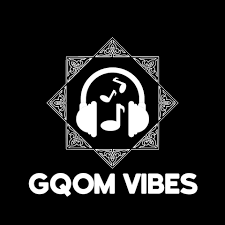 Artists that use these tunes in their music get a fantastic viewership. The seductive beats are more like an anthem; one that gives a listener no option but to rise and dance. Here is a list of some of the hottest Gqom hits to rock your year.
Master KG ft. Zanda Zakuza and Makhadzi – Di Boya Limpopo
Featuring one of the best female vocalists in South Africa, it is quite evident from the result that they have given their best to this beautiful Gqom jam. In this song, Master KG progressively takes it to the top, and listening to it would give you a great time, reminiscent of his other fantastic tunes. Having this in your playlist among other new Gqom songs would be a great idea.
Advertisements
Master KG ft. Nomcebo – Jerusalema
Master G has once more confirmed that he is an unrivalled African entertainment royalty, with this smash hit which has gathered over 6 million views merely 2 months after premiering on YouTube.
In this electrifying tune, he combines his unique talent with the soulful vocals of Nomcebo Zikode to produce one of the greatest dance anthems of recent times.
Sho Madjozi – John Cena (A Colors Show)
There is no doubt Madjozi has already found her way into the hearts of many music fans globally due to her multilingual songs. It is hard catching up with the different dialect she uses in most of her songs. In this song, she sings in Swahili, and thanks to the phenomenal lyrics, the video has gained international recognition.
Advertisements
uBiza Wethu – Wonderland
Many would agree that this is probably the best start of the year. If you were looking for a great jam to reminisce the great memories of 2019, this banger would be worth your time. Ubiza released this song on YouTube on January 20, and it has already received a good amount of views. For those on the lookout for great music that evokes the Gqom 2019 memories, this hit is what you need.
Emaphupheni ft. Cooldown and Triple S – Collunech
This mind-blowing jam features excellent female vocals that blend well with the latest Gqom beats. Released on YouTube just less than a month ago, this song promises to be a huge Gqom hit. You can listen to it on all popular music-streaming platforms. The beats will blow your mind away.
Avee no Dura (Bathathe Fam) ft. Merra no Mafia – Ithemba Lethu (Our Hope)
Released on YouTube on January 17, 2020, this is also another new Gqom banger that is set to go places this year. If you're looking for something more jumpy with a slight sensual vibe? Then you can have this in your playlist.
Mr Thela – Sula'ezonyembezi (Break Down Melodies)
This is one of the best tunes. You can listen to it while chilling or having an inspirational moment. It is all about the beats and there are insignificant mentions from the artist. Since it was the first release on October 14, 2019, the song has attracted about 119,000 views so far, just four months down the line. It is easy on the ears, and you can enjoy it while having an inspirational moment or just chilling.
DJ Tira Ft. Joocy – Thank You, Mr. DJ
The fact that the video of this particular song has attracted almost 2 million views on YouTube since its release in September 2019 is enough proof that it is a real Gqom hit. his is a single by DJ Tira, adopted from his "Ikhenani" album. Most of the colourful scenes on the video were shot in the United Kingdom.
DJ Vitoto ft. Moonchild Sanelly – Online
DJ Vitoto brings out a unique take to Gqom, and the result is impressive. No wonder the video has more than 600,000 views on YouTube since it premiered on August 30 2019. You can never tire listening to the hard-hitting beats of this song, which promises to keep revellers on their feet in 2020.
Dlala Lazz ft. Kaysha – Turn up the Volume
Barely 2 months old, Turn Up The Volume is a great song which features two equally awesome artists. With its typical rhetoric lyrics, you might want to turn up the volume and ready yourself for some amazing bars.
So here's our top 10 list to get you started on Gqom music. Enjoy.
Advertisements