Are you currently confused about the best type of savings account for you? Looking no further the answer is well here.
Numerous banks have accounts that enable customers to enjoy some sheer benefits but then do well to read the terms and conditions attached to these accounts and tread according.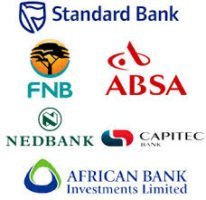 Best South African Savings Accounts
Listed below are the best savings accounts to open in South Africa this year
1. FNB Easy Account
This account is open to all FNB customers regardless of the working class. It is a pure savings account and has its benefits too.
2. Nedbank4me Account
This is a clever way to save your money, Nedbank4me account offers a certain amount of interest rate month ensuring you save will earning.
3. FNB Fluid Youth Account
This is a youth transactional account designed to meet the needs of customers 18 years and younger. FNB Youth account teaches young people the early joys of saving and financial security.
4. ABSA Mega U Account
This type of account is well suited for teenagers i.e. less than 18 years old. ABSA Mega U puts you in charge of your money and you enjoy financial freedom at such a tender age.
5. FNB Mzansi Account
The Mzansi Account is a low-income transactional banking account that was developed in line with South Africa's financial sector Charter regulations.
6. ABSA Islamic Savings Account
A sharia kind of compliant savings account that provides a pre-aged profit share ratio in the event of a profit being earned, the unique card is used to access funds at any time.
7. Standard Bank Access Save Account
For convenience, simplicity and value then choose standard access banking. It invariably suits every banking space you need.
8. Standard Bank PureSave Account
For an easy way to start saving, PureSave should be the one to go for. It is a savings account that permits flexibility. Funds are available to you when the need arises. Bank statements can be used to withdraw cash.
9. Capitec Savings Account
This account is purely for saving purpose it allows a minimum balance of R25 and a R5 admin fee monthly. It has some benefits as it's a saving account and it allows upgrade too.
10. Nedbank Dezign Student Account
This is a student account that allows students to access cash and saves money to suit their lifestyle. It has so many benefits but also as a daily limit withdrawal.