Advertisements
There are nearly a hundred million people in Africa who do not have access to financial services. That's a significant number. Fortunately, the African banking market is expanding, with South Africa not far behind. Traditional banks began to release mobile apps, and digital banks began to emerge.
In recent years, we have analyzed, used, and reviewed dozens of banks in our search for the best digital banks around the world. As a result, we are able to provide you with this overview of the digital banking market in South Africa.
Although established banks have all launched mobile apps, they are still traditional model banks with hundreds of physical locations, so this isn't entirely digital banking.
Instead, we're concentrating on independent, fully digital banks that provide the best value to RSA residents.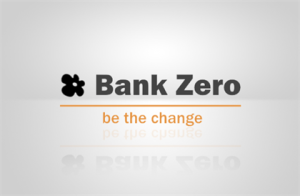 Advertisements
1. Bank Zero
Non profit organizations
Released in 2021
Accounts for both personal and business use
There are almost no fees.
Secure credit cards with a patent
Bank Zero, which was supposed to open in 2019, has been delayed several times and is still not open to the public. People can sign up for the waitlist now, as the digital challenger is expected to open any minute.
Bank Zero is a phone-based digital mutual bank with a 45 percent black and 20 percent female ownership. When it launches, it will offer a no-fee bank account as well as a one-of-a-kind, patented credit card developed in collaboration with Mastercard that should protect customers from skimming.
"A simple and modern App-driven bank for both individuals and businesses, with a fresh approach to banking, focused on solving real banking problems you struggle with every day," they promise.
2. Bettr
It is aimed at the younger generation.
There are no monthly fees.
Analytics and budgeting
a bank account for savings
Join via WhatsApp.
Tobie van Zyl (CEO), Andrzej Stempowski, and Angus Brown founded Bettr Finance in 2015. It's a new challenger banking app aimed at Gen Z and Millennials that will debut this year.
Bettr's headquarters are in Cape Town, and their mission is to "be the only account with which you begin your financial life and with which you graduate through life."
They have reportedly acquired over 6500 users through their WhatsApp-based sign-up.
Van Zyl, the company's founder and CEO, is no stranger to fintech. He is the founder of several companies, including the financial management apps MoneySmart and Bsavi, as well as the credit score improver Credit Crunch.
Advertisements
3. Sol Walet
It is simple to open an online account.
There are no hidden costs.
The cost of a SOL card is R25 per month.
There are no extra charges for prepaid electricity or airtime.
Chat support is available 24 hours a day, 7 days
SOL Wallet, SOLmate, or SOL Card is a neobank that offers a digital account with a physical and virtual card to South Africans. It is entirely online and allows you to receive your salary as well as purchase prepaid electricity and airtime without incurring any fees.
There are no hidden fees with this account, but there is an R25 monthly fee and a R9.99 per card load fee. Transfers between Sol Wallet users, as well as swiping in any South African store and EFT deposits to SOL accounts, are all free.
4. Spot
There are no monthly fees.
Insurance
Loans
Rewards in the form of cash
To pay, simply scan any QR code.
Spot Money is based in Cape Town and was founded in the year 2020. They offer no-fee digital accounts as well as a free Mastercard that can be ordered through the app.
However, you can use your virtual cards to shop safely online at any retailer in South Africa.
You can top up your Spot account with EFT, Ozow Instant EFT, or by depositing your salary.
Spot also offers loans and insurance from leading financial service providers through its marketplace. Interest rates are determined by your credit score, and repayment terms can range from one month to seven years.
On the insurance marketplace, you can purchase life insurance, life and funeral insurance, and car insurance.
5. TymeBank
It is simple to open an online account.
Fees are low.
There are no branches, but there are plenty of kiosks.
Accounts for personal and business use
Get paid ahead of schedule.
Visa card at no cost
Savings account with an interest rate of up to 8%
In RSA, where big banks had ruled for far too long, TymeBank brought much-needed simplicity to banking. More than three million customers have already signed up for the service either online or at one of their well-known kiosks.
The challenger bank offers a no-fee account, as well as a free Visa debit card and the TymeBank app. Transfers between TymeBank accounts are free, as is the first deposit at a till point, cash withdrawals with TymeCode or card at PnP, and Boxer till points.
GoalSave is one of their best products, where you can earn up to 8% interest if your salary is paid into your TymeBank account and you give a 10-day notice if you're taking your savings out after 90 days.
You can withdraw your funds from the savings account and deposit them into your main account at any time.
Advertisements