Banking is a very important aspect in our everyday life and it is now difficult for a day to pass by without having to make one form of banking transaction either at the bank or with the use of the internet. South African Banks offer a lot of services which include bill payments credit facilities and loans.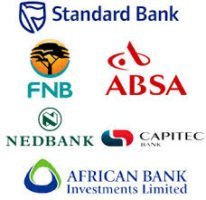 List of Best Banks In South Africa 2020
With us being very familiar with various banks in South Africa, we can conclude that some banks offer excellent services to their customers, while customers of some other banks have to go through a lot in order to enjoy the banking services made available to them. We will be taking a look at some top banks that are offering excellent banking services to South Africans.
1. Standard Bank
The Standard Bank of South Africa Limited is a South African financial services groups and is considered to be Africa's biggest lender by assets. The company's corporate headquarters, Standard Bank Centre, is situated in Simmonds Street, Johannesburg. It tops our list when it comes to offering top class banking services to South Africans as well as the global community.
The SA banking group is made up of three units offering banking services to South Africans which are Personal and Business Banking, Corporate and Investment banking and Liberty Holdings Limited. Services offered by the Standard Bank include transactional banking services, saving, borrowing and lending, investment, insurance services, risk management, wealth management as well as advisory services.
To the global market, Standard Bank offers services such as fixed income, forex services and also commodities and equities. The banking group offers Investment banking services, such as advisory, debt products, structured trade and commodity finance, debt capital markets and equity capital markets to its customers. In the aspect of real estate, the bank offers finance and principal management.
With over 50,000 employees to date, it is one of the banks with the highest labour in Africa. Business transactions with this bank is always a pleasure irrespective of whether you are a regular customer or a business owner.
2. Absa Group Limited
Formerly known as Barclays Africa Group Limited, the Absa Group is one of South Africa's financial services that offer services such as personal and business banking, credit cards, corporate and investment banking, wealth and investment management as well as bancassurance.
The banking group which was founded in 1991 with its headquarters located in Johannesburg and has a long history of banking excellence. Absa bank offers major direct initiatives such as banking solutions and community development projects to the South African community making the bank the second best bank in South Africa in terms of investments and assets.
3. FirstRand Bank Group
FirstRand bank was established in 1998 and has grown to become one of the leading banks in South Africa. Through the services it offers, it has improved the local community as well as the country's economy.
Several investments from RMI Nigeria group to several other new franchises have been made by the bank. The bank also offers insurance products and personal banking solutions to businesses and individuals in addition to its main banking services aiding its growth and widening its investments.
4. Nedbank Group
The fourth bank on our list of top Best Banks In South Africa is Nedbank Group. The group was founded in 1969 and it offers retail and wholesale banking services to its large number of clients.
Known to be one of the wealthiest banks in South Africa, it has a strong and well-connected banking network throughout South Africa. The bank has its main headquarters situated in Johannesburg and has two regional centres in Cape Town and Durban.
The group provides services to clients through its many subsidiaries spread all over the country and it has over 32,000 workers thereby generating over $5bn in revenue.
5. Capitec Banking Group
After being originally set up to offer personal and retail services, it has expanded its operations and surpassed other financial institutional giants in the South African banking industry. It is ranked the fifth on our South African best bank list.
The bank offers banking services for retails to people in the local community. This has aided the development of local markets and also the satisfaction of clients. The services are top-notch.
6. Investec Bank Limited
This is another top leading firm in the South African banking industry. It majors in the management of wealth and assets in different markets all over the world. It offers top quality services to a large number of clients in the development of excellent and reliable business operations.  The SA bank offers services to private bank accounts, private business accounts, fixed deposit accounts, instant access accounts, and also flexible notice accounts.
It's services also include financing and lending services such as motor vehicle finance, home and personal loans, asset finance, specialized and structured finance, property development finance, growth and acquisition finance, aviation finance, corporate lending, commercial property finance, medical practice finance, power and infrastructure finance, and specialized finance.
7. African Bank Limited
The 7th best bank on our list is African bank limited. This is a bank with a good reputation in the south African banking sector having its headquarters situated in Midrand South Africa. It offers financial products and services to South Africans. Activities of the bank are carried out through a strong and efficient distribution network in addition to digital and direct marketing, contact centre as well as sales and service channels.
8. Grindrod Limited
Grindrod Limited is the holding company of a dynamic organisation listed on the JSE securities exchange with more than 100 years experience in South Africa's financial institution with its headquarters situated in Durban, South Africa.
It has interest in investment, asset management services, property finance as well as retail services and it offers these services through Grindrod Bank and Grindrod Asset Management. Grindrod bank offers financial services to private, corporate, as well as institutional clients based in South Africa.
The company offers investment services to potential investors. Investment banking and corporate finance advisory as well as transaction execution services that include raising capital, listings, IPOs, mergers and acquisitions and also B-BBEE funding and financial structuring.
9. Bidvest Group Limited
Established in 2000 and with its main headquarters in Johannesburg, Bidvest Group Limited is ranked 9th on our list. The bank provides financial services as well as services such as travel and consumer products to its customers. It was formerly called Rennies Bank Limited and in July 2007 changed its name to Bidvest Bank Limited.
The company provides personal as well as business banking services to people living in South Africa. In addition to these services, Bidvest also offers foreign exchange services as well as vehicle financing services to its customers. Being a forward-thinking bank that is firmly rooted in technology, Bidvest also provides Internet banking services as well as asset finance service to customers.
10. Sasfin Holdings Limited
Established in 1987 with its headquarters in Johannesburg, Sasfin Holdings Limited is the 10th on our list. The bank offers excellent business banking and private client financial services to a wide customer base in South Africa. Divisions in Sasfin include; business, capital, wealth, transaction, and treasury, commercial solutions as well as corporate services.
It also delivers beyond the traditional expectations of the financial services industry making it just more than a bank. Sasfin also tries to provide financial solutions with exceptionally personalized service delivery and tries to create tailor-made products and services that suit the needs of each client whether he/she is an entrepreneur or an investor.