Advertisements
Accounting is one of the most important courses in the world today because accountants are required in every industry. Aside from crunching numbers, businesses and governments rely on accountants to analyze and interpret data for decision making. While this implies that the profession will be around for a long time, it also implies that it is a difficult one.
As a result, obtaining a degree in accounting is critical, but where you obtain the degree matters. You want to be certain that you are well prepared for real-world challenges and that you have all of the necessary skills.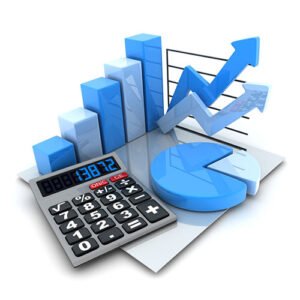 Best accounting schools in South Africa
South Africa has some of the best universities in Africa, which is why it attracts a large number of international students. If you want to study accounting, here is a list of the top ten accounting universities in South Africa to consider.
The University of Cape town
The University of Cape Town (known as UTC for short) is one of the top accounting universities in the world, located on the slopes of Table Mountain's Devil's Peak. It is widely recognized for the important role it played in the fight against racial discrimination, and today, more than half of UTC residents are black.
Advertisements
Its College of Accounting is regarded as the best in the country as a result of its commitment to being a center of excellence in professional and accounting education. The curriculum is intended to produce graduates with technical skills in corporate governance and assurance, taxation, financial reporting, and a variety of other areas of specialization.
University of Pretoria
The University of Pretoria performs well in the accounting rankings, demonstrating that it is one of the best in the country. The institution, located in Hatfield, Pretoria, was founded in 1908 as a research-intensive university, and it serves a significant number of students from other African countries.
The institution's Department of Accounting is one of its largest residential departments, and it also has highly qualified personnel and strong research links, both of which are critical in producing accounting professionals who can make valuable contributions in the real world.
University of Witwatersrand
The University of Witwatersrand is a prestigious South African university that was founded in 1896. Wits University, more commonly known as Wits, consistently ranks first in the country and Africa, and this year is no exception.
Its School of Accountancy, based in Johannesburg, places a strong emphasis on providing the highest standard of education in preparation for the real world of work. It takes pride in being the leading contributor of black accountants to the South African business landscape and producing competent, professional accountants.
University of Stellenbosch
Stellenbosch University is ranked fourth on the list and is located in the Western Cape province of South Africa, which is advantageous due to its proximity to government departments. It has over 30,000 students, with 4,000 of them being international students.
Its Department of Accountancy, which has recently been renamed the School of Accountancy, specializes in training professional accountants to global standards. The department's lecturers are full-time university employees as well as accounting professionals for dynamic learning.
Advertisements
Rhodes University
Rhodes University is a 115-year-old academic institution in Grahamstown, South Africa's Eastern Cape Province. The university takes pride in having the highest postgraduate success rates and the highest research output per academic staff member.
Its Accounting Department aims to provide students with the professional competence they need to be responsible and responsive leaders, as well as to be able to apply sound business judgment while maintaining a strong sense of professional ethics.
KwaZulu-Natal University
Despite being a younger academic institution than many on the list, the University of KwaZulu-Natal is a force to be reckoned with in health science courses and accounting. The University of Natal and the University of Westville merged to form the university in 2004.
The school provides a variety of accounting courses with the goal of producing professionals who can compete favorably in the world while also demonstrating a firm understanding of accounting principles and ethics wherever they find themselves.
Western Cape University
It is located in Cape Town, South Africa. The University of the Western Cape (UWC), founded in 1959, rose to prominence during South Africa's fight against racial discrimination. It is located in the Cape Town suburb of Bellville and is sparsely populated by students from various African countries.
UWC has also developed strong relationships with other universities in South Africa and elsewhere, resulting in a collaboration that has improved the quality of education provided to students. Its Department of Accounting has a curriculum that promotes professional accountant research, training, and development in all accounting fields.
South African University
The University of South Africa (also known as UNISA) is one of South Africa's oldest universities, having been founded in 1873. More importantly, it is the country's and Africa's largest university, with over 300,000 students, including a significant number of international students from 130 countries around the world.
Its Department of Accounting assists students in developing relevant skills such as communication, teamwork, reporting, and analytical abilities, as well as knowledge of their desired accounting specialization.
University of Johannesburg
The University of Johannesburg, another young university on the list, was formed by a merger of Rand Afrikaans University, Technikon Witwatersrand, and parts of Vista University, giving it a large student population of over 50,000 students. This figure includes over 3,000 international students from over 80 countries, making it one of the country's top multicultural universities.
Its Department of Accountancy takes pride in being South Africa's largest provider of black chartered accountants and aims to transform accountancy in the country by producing competent professionals in all fields.
University of The free state
Another excellent place to study accounting is the University of the Free State. It was founded in 1904 and is located in Bloemfontein, Free State Province, where it serves over 39,000 students.
Its School of Accountancy offers specializations in financial accounting, auditing, taxation, computer application/controls, management accounting, and financial management. The university is one of only six in South Africa to have received a "1" rating from the South African Institute of Chartered Accountants (SAICA).
Advertisements