Advertisements
There might be numerous reasons why you might want to cancel your Damelin Registration which you have started and through this article, we will show you how to get it done.
Within five (5) business days of the later date on which the agreement was formed, a cancellation must be made known in writing or any other recorded way and form.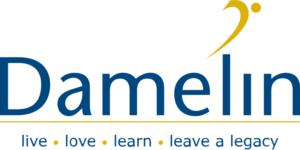 To discuss your reasons for canceling, please contact our Retentions Office  at customercare@uni4online.co.za. In order to help you make an educated decision, our Retentions Officer will go over your reasoning with you. You'll need to fill out and submit a form to cancel your studies if you decide to go through with it.
After the five-day cooling-off period has passed, the refund will be processed within fifteen (15) business days. You may be eligible for a partial refund if you cancel after the cooling-off period but within fourteen (14) working days of the original purchase date.
Advertisements
You will not be eligible for a full course fee refund once the cooling-off period has expired. In this instance, the UNi4 Online Academic Department Office has the final say on any return arrangement. It's important to take into account how much time has passed, how many people have accessed the site, and how much progress has been made. Refunds are calculated by the UNi4 Online Academic Department Office based on its discretion, which may include a bilateral request with you to arbitrate and resolve the most amicable result.
The refund will be processed by Damelin Online within 90 days of the decision being made by our UNi4 Academic Department Office. The refund is to be returned to the same method of payment used to make the purchase, or to a designated bank account.
Upon payment failure, Damelin Online has the authority to restrict access to course materials. As a result, any subsequent debate or dispute is handled in accordance with LRA Par. 69. It is possible that in the event of a dispute, the UNi4 Online Academic Department Office will seek a resolution through mediation. All in accordance with the terms of the LRA.
Advertisements