To cancel an agreement, you must notify the other party in writing or by any other recorded method and form within five (5) business days after that party's later date of conclusion.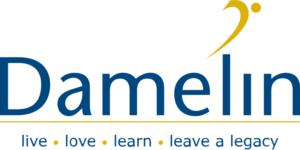 Let us know why you're canceling your subscription by contacting our Retentions Officer at [email protected]za. Our Retentions Officer will meet with you to discuss your reasoning and assist you in making an informed decision. You'll need to fill out and submit a form to cancel your studies if you decide to go through with it.
After the five-day cooling-off period has expired, the refund will be processed within fifteen (15) business days. If you cancel after the cooling-off period, but within fourteen (14) working days, the Retentions Officer will evaluate your cancellation to see if you qualify for a return in part.
A complete refund of course costs will not be granted after the cooling-off period. The UNi4 Online Academic Department Office has the last say in any refund arrangement in this circumstance. It's important to take into account the length of time, frequency of use, and level of progress indicated by the VLE platform. You may be asked to participate in a mediation process by the UNi4 Online Academic Department Office in order to determine the most equitable method of calculating your refund.
Damelin Online will handle a refund within 90 days following a decision by our UNi4 Online Academic Department Office if a refund is assessed and allowed. The refund is to be returned to the same method of payment used to make the purchase, or to an account that has been agreed upon in writing.
It is possible for Damelin Online to suspend access to course content if payment is not received. According to LRA 69, any subsequent debate or dispute is handled in accordance with the LRA's guidance. As soon as a conflict arises, the UNi4 Academic Department Office will seek a resolution through mediation. In accordance with the LRA's rules and regulations.