Advertisements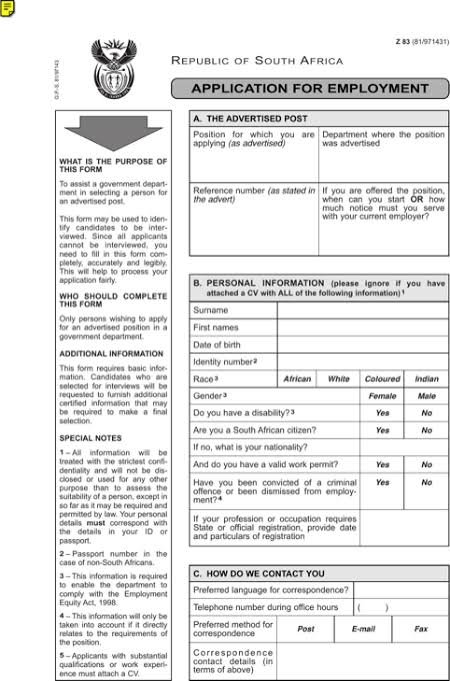 Finding a very good job at a department with the government can be competitive in South Africa but it is still worth it. When applying for a government job, you would need a Z83 form.
What is a Z83 form and how to Fill it
Whenever you find a job with any government department which you are interested in, you will need a Z83 form to apply.
This is how to fill the form:
Advertisements
First of all, download the Z83 application form. Links are below for both the PDF and Word format.
Fill in the reference number for the job.
Ensure that your information is correct. Always cross check.
Attach a soft copy of your CV if you are asked to attach one.
Links to Download Z83 Application Form
PDF: Download the PDF format here
Advertisements
Word: Download the Word format here
You can also get the hard copy of the form in every government department in each province in South Africa.
Advertisements