If you lost or damaged your original matrix certificate, you must apply to the Department of Basic Education (DBE) or Provincial Education Department (PED) by completing the Re-issues application form.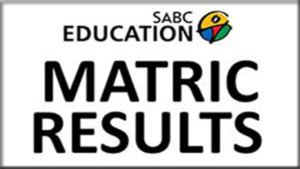 What should one do???
Pay the prescribed fee by postal order at the Post Office, cash at DBE/PED office or by cheque.
Go to the nearest DBE/PED offices with the following documents:
your original national/ senior certificate and a certified copy
Identity document (ID) and a certified copy of your ID
an affidavit stating the reasons for alteration (detailed one)
confirmation letter from the Department of Home Affairs
Birth certificate. If you don't have a birth certificate you must bring a clinic card, baptismal certificate, or school report that states your name and date of birth.
If you are outside South Africa, you can pay someone to pay and fill the form for you.
How long does it take?
For records not on the system, it will take longer as records needs to be gotten from the archive and uploaded to the system.
For records in the system, it should take 4-6 weeks before getting another certificate.
How much does it cost?
It will cost you R118.00 for the Replacement certificate, and if a statement of results is needed, it will cost you an additional R47.00. These fees are valid from 01 April 2019 until 31 March 2020.