In South Africa, we have many international celebrities that do have links to the country. Some people would be shocked to hear some of these names that would be mentioned in this post.
Get a chilled drink because we are going to blow your mind away with this post. These South African celebrities have made it so big in their various fields outside the country. It may be Technology, Business, Finance or Entertainment but they are well known around the world.
Celebrities with South African Roots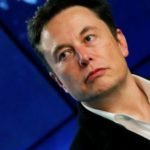 Did I hear you say wow? The world famous genius and tech giant, Elon Musk is actually a South African. He is actually a citizen of not just South Africa but also the United States and Canada. As of 2019, Musk's net worth stands at $21.2 billion USD. He is the CEO of SpaceX, Telsa, The Boring Company and he co-founded both OpenAi and Neuralink.
This is another shocking one on the list. Everyone knows that Roger Federer represents Switzerland when it comes to tennis. Federer is currently the world no 3 in tennis. He actually has South African roots which can be traced from his mother. Her name is Lynette and she is from Kempton Park.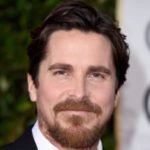 Christian Bale is a very famous actor in Hollywood. He has dual citizenship with Great Britain and the United State but so many people don't know that Christian Bale also has South African roots. He has featured in many blockbusters such as Batman Begins, American Psycho, Vice, The Dark Knight, and so many others.
Geyer has both South African and Australian roots. Dean Geyer was born in South Africa in 1986 but he left the country and moved to Australia in 2001. He rose to fame when he contested in the musical talent show, Australia Idols and popular TV show, Glee.
If you watch Pretty Little Liars, you would be familiar with Sasha Pieterse. She is a citizen of South African by birth. She was born in Johannesburg in 1996 but moved to the US when she was just three (3) years of age.
Tolkien is a popular poet and author. Some of his works are world famous and have been turned into movies. Notable examples are The Lord of the Rings and Hobbit. He was born in 1892 in South Africa. Although both of his parents were British, they moved to Africa when JRR Tolkein's father got promoted.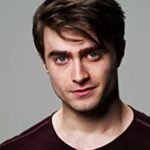 Who knew that the main act in our beloved Harry Potter has South African roots also. Daniel Radcliffe is best known for his role as Harry Potter but has starred in many other movies such as Jungle, Swiss Army Man, and many others.
He was born in the United Kingdom but his African roots can be traced from his maternal side. His maternal grandfather was a South African and his mother was also born here in SA.