Advertisements
Whether you're looking for a better standard of living, (especially considering the unemployment rate and rising corruption scandals), or you're looking for a change of scenery and a brand new place to start afresh.
Or you're looking for a quiet place to retire and spend your last years with your soul mate or alone, we understand that moving is always a major decision, and sometimes the choices can be overwhelming.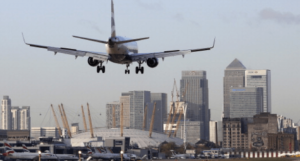 As such, we took the time to gather the top 10 easiest countries to migrate to from South Africa, in no particular order.
1. United Kingdom
Though the United Kingdom stopped offering visa-free travels to South Africans in 2009, the UK still maintains a good relationship with South Africa and has one of the largest amounts of South Africans in the diaspora.
Advertisements
The cost of living and travel to this first world nation is something you'd need to consider, however, as a tier 3 visa could cost as high as R23,142. Once you can afford it, the UK is one of the best places to emigrate to as a South African, where you can join over 210,000 other South Africans.
2. Ecuador
This South American holiday haven is one of the best places to emigrate to for South Africans. The beautiful landscape of this oil-producing nation is one thing, but Ecuador also ups its appeal by having a very low cost of living.
All you need to do to move to Ecuador as a retiree is to prove a monthly income of $800, but a residency by investment will require you putting $27,000 into real estate or an Ecuadorian bank.
The good news is after three years of residency, you are eligible to apply for citizenship by naturalization, but you must show that you have local ties to the country such as marriage or continued residence.
3. Australia
Though it is one of the most expensive places to live in the world, it is still one of the best places for South Africans to emigrate to, with an estimated population of over 190,000 South Africans living on Aussie soil.
The visa charges differ and you will need to confirm how much you will pay during your application. However, you may apply online, and that's always more convenient for everybody.
4. Canada
If you have great technical skills, then Canada is one of your best bets for emigration. With the Canadian government declaring in 2018 that they will be accepting up to 310,000 immigrants who are skilled workers, the gates are wide open for those who are willing and ready.
With a stable and fast-growing economy and a good standard of living, you can't go wrong with Canada. Meeting basic language requirement will make your move much easier, so you might want to sit and take your IELTS.
Advertisements
5. Panama
With one of the easiest immigration visas in the world, Panama is one of the best places for a South African to move to. It's also a US-friendly country that makes you feel safer.
To get a long term retiree visa, you only need to prove a monthly income of $1,000, but depositing $5,000 dollars as a young person should get your residency.
Panama doesn't allow dual citizenship, so if you'd like to become a citizen (which you may apply for after 5 years) you'll need to choose.
6. Namibia
If you'll rather stay on the continent for whatever reason, then Namibia is a choice you might want to look into. Fortunately, you do not require a visa to enter Namibia as a South African once you have a passport that is valid for six months.
You will need to make enquiries as regards border checks and also what you may bring into the country, and what you may leave with.
7. The United States of America
Some things never change, and one of such things is the USA remains one of the choice locations for emigrants across the world. We reckon that the strong economy is a great factor. Generally, getting a visa requires that you have a sponsor from the USA who will sign your papers.
Your sponsor could be a prospective employer, host family or a permanent resident, though this requirement has exceptions. If this looks like it for you, then bring your application and join the over 100,000 other South Africans living in the US.
8. Singapore
Being one of the most ferocious Asian tigers in terms of chasing development, Singapore has one of the best economies in the world, and also comes with liberal immigration policies, a zero rate of unemployment (read that again), and a lot of high-end luxurious attentions.
9. Germany
With some of the best universities in the world, Germany has a very high level of education and follows up with a strong economy to back it up.
With the German combination of low unemployment, great beer, great food and world-class lifestyle, Germany is one option you'll definitely want to consider seriously.
10. United Arab Emirates
As an oil-rich country, the UAE has obviously taken all the crucial steps to enjoy that its citizens and residents have the best of living.
With its world-class education and health facilities, and with the boisterous economy and low crime and corruption rate, the UAE has one of the best standards of living in the world.
Top that up with the fact that citizens of the UAE do not have to pay personal tax, and it almost seems too good to be true.
Conclusion
That ends our list of the top ten best countries to emigrate to as a South African. With the recent coronavirus outbreak, you might want to slow down on your travel plans, but once that clears up, this list should give you a range of options.
Advertisements