Some of the world's greatest gold mines may be found in South Africa, which produces around 4.2 percent of the world's gold supply. The majority of South Africa's gold resources are found in the Witwatersrand Basin, one of the world's greatest gold reserves.
The elliptical basin covers an area of more than 400 kilometres across the provinces of the Free State, North West, and Gauteng, and has operational depths of up to 4 kilometres.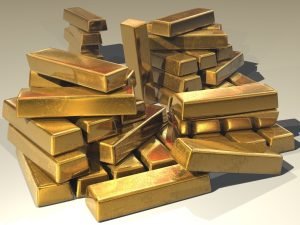 South Africa's economy grew significantly during and after the gold rush in the late 19th century when Johannesburg, the country's capital city, was established. South Africa's GDP benefited by $23.9 billion in 2019 from gold mining.
South Africa is home to a large number of gold mines, as evidenced by this comprehensive list of mines in South Africa. Here are the full list of South Africa's gold mines 
South Deep Gold Mine
Second only to the South Deep Gold Mine is the world's largest gold mine. Witwatersrand Basin 45 kilometres southwest of Johannesburg is the location of this mine. The mine's precious mineral reserves are 39.1 million ounces, and it is the world's seventh-deepest mine at a depth of 2995 metres.
Mponeng Gold Mine
Carletonville is home to the tenth-largest gold mine in the world, Mponeng. Mponeng is thought to have a resource of this rare metal of 13.81Moz. The Mponeng Gold Mine is also the world's deepest, with a total depth of over 4 kilometres.
Savuka Gold Mine
This gold mine is the third deepest in the world, with a depth of about 4 kilometres. AngloGold Ashanti owns this mine in Gauteng, South Africa. 
Kusasalethu Mine
This gold mine, previously known as the Elandskraal Gold Mine, has been operational since 1978. In the hands of Harmony Gold Mining, the corporation that owns it. Phone: +27 18 782 9333 Address: Elandsrand Dr, Carletonville, 2500, SA 
Evander Gold Mine
Location: Evander, 2280, SA Phone: +27 13 297 1855 
Blyvooruitzicht
Location: Medical Station 5, Gold Mineshaft, Blyvooruitsig, Carletonville, 2499, SA Telephone: +27 11 486 2998 
Shiva Uranium and Gold
Location: 1 A BERG STREET, Hartbeesfontein, 2600, SA READ ALSO Top mines in South Africa Phone: +27 18 467 9000 
Asanko Gold
Location: 1st Floor, Pebble Beach, Fourways Golf Park,, Roos St, Fourways, Sandton, 2055, SA Telephone: +27 11 467 2758 
Energy Management Sibanya Gold
Location: R501, Carletonville, 2499, SA Telephone: +27 18 781 8000 
Lydenberg Gold Field
Location: Lydenburg, 1120, SA Telephone: +27 13 230 6000 
Transvaal Gold Mining Estates (Pty)
Location: Sabie, 1290 SA Telephone: +27 13 768 1271 
Agnes Gold Mine
Address: Agnes Gold Mine, Barberton, 1300, SA Phone: +27 13 712 4070