Today, we would be discussing career choices. In choosing the best profession or occupations you want to embark on, many factors go into choosing the best for you. Overall job satisfaction might even be more important than earnings and paychecks.
In this article I will list and explain to your understanding, the most cost-effective jobs in South Africa from our many articles on "top South African paid jobs". So if the question on your mind is to know the highest paying jobs in South Africa, you are in the right place as I am going to list 10 of them and why I deem them so.
To create a list of the highest paying jobs in South Africa, we used some factors like the average earning per-annum for each profession, the kind of job or task involved, the wealthy millionaires these professions has churned out to the society and others.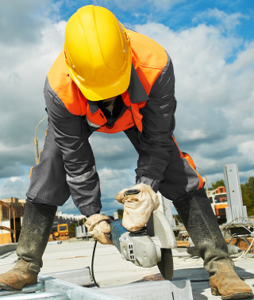 High Paying Jobs in South Africa
You might have always wondered about what could be the most lucrative job, Below is an updated list of the top 10 highest paying jobs in South Africa currently this 2020:
1. Software engineers
Average Pay (Month): R100, 000 – R210, 000
Average Pay (Year): R1, 200000
Software engineers are the highest paid in South Africa. Software engineering involves the application of engineering approaches to the development of software.
A number of South African universities now offer courses in software engineering such as the University of Johannesburg, University of Pretoria etc. The pay is an exciting one.
2. Specialist Doctors
Average Pay (Month): R42, 000 – R 61, 000
Average Pay (Year): R500, 000 – R699, 0000
Doctors who specialize in a specific area of medicine are called Specialists. They promote, maintain or restore health through the study, diagnosis and treatment of disease, injury and other physical and mental impairments. Doctors earn high in most parts of the world but years of schooling can discourage people from pursuing medicine.
3. Aviator
Average Pay (Month): R57, 983
Average Pay (Year): R695, 000
A pilot or aviator is a skilled personnel who controls the flight of an aircraft by operating its control. The most difficult path to becoming a pilot is not flying the aeroplane. Gaining the necessary experience requires an investment of time and money. Pilots are often few in numbers
4. Lawyers
Average Pay (Month): R53, 616- R54, 583
Average Pay (Year): R643, 400- R655, 000
Lawyers (or attorney) are persons who practice law, as an advocate. They also interpret and apply the law. Working as a lawyer requires the application of abstract legal theories and knowledge to solve individualized problems. Law is in constant demand.
5. Information Technology Manager
Average Pay (Month): R51, 685
Average Pay (Year): R620, 230
Most Information technology managers develop and educate managers who can plan, design, select, implement, use, and administrate emerging information and communication technologies.
IT managers help monitor the requirements required for an operation to be carried out. They also carry out research and proffer solutions to enable a system function effectively.
6. Actuary
Average Pay (Month): R49,840
Average Pay (Year): R598,055
An actuary is a business professional that deals or involves in the financial impact of risk and uncertainty. In this career, a degree in Mathematics is often required. Actuaries can tell if an uncertainty posing as a risk can occur. Risk such as Earthquakes, hurricanes, or natural disasters and then analyze if these risks can impact financial losses.
7. Petroleum Engineers
Average Pay (Month): R47,700
Average Pay (Year): R572,600
Petroleum engineers are concerned with activities related to the production of hydrocarbons, which can be either crude oil or natural gas. It requires a good knowledge of related disciplines such as petroleum geology, geophysics, drilling, economics, well engineering etc.
8. Chartered Accountant
Average Pay (Month): R36, 183
Average Pay (Year): R443, 200
Chartered accountants work in all fields of business and finance, including auditing, taxation, financial and general management. Some even engage in public works and private sectors while some can be employed by government officials.
In South Africa, chartered accountancy requires 7 years to complete; a 4-year program in a reputable South African university and a 3-year rigorous practical training for proficiency. It is a job that requires hard work, sacrifice and determination as to such it is rewarding.
9. Air Traffic Controller
Average Pay (Month): R42, 500
Average Pay (Year): R510, 000
The air traffic controller is a stressful career, to begin with. They control and coordinate air traffic movements so as to ensure aircraft stay safe distances apart. It is stressful that most people tend to shy away from it due to the amount of concentration required to discharge the duty of ensuring that no aircraft moves in the wrong way at the same time. It is a rewarding one.
10. Management Consultants
Average Pay (Month): R32, 666 – R56, 250
Average Pay (Year): R392, 000 – R520, 000
This is a complex job sphere to get and often requires a long year before completion. The main aim is to improve organizations performance. They often analyze problems and help solve these problems so as to ensure the growth of a business.