Advertisements
Isibaya is a South African soap drama produced by Bomb Shelter Productions, a company whose managing director, Desireé Markgraaff, is also the television series executive producer. Isibaya first aired on the 18th of March 2013. It airs weekdays on MzanziMagic DStv channel 161, at 20:30.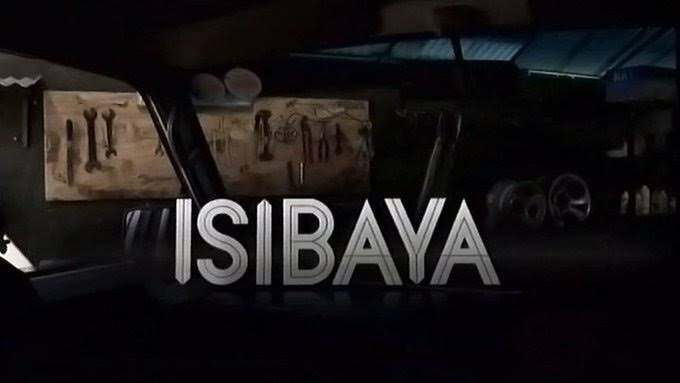 Tuesday 1 September 2020
Episode 107
Thokozani gives her mother advice. Siza tries to play nice but S'bu cuts her down to size. Phumelele and Fenyang are forced to deal with the truth about their relationship.
Wednesday 2 September 2020
Episode 108
Advertisements
Qaphela is forced to tell Jerry the truth about what is going on between him and Thokozani. Mandla comes up with new temptation for Jabu. Mabuyi notices S'bu and Siza are growing closer.
Thursday 3 September 2020
Episode 109 
Mbodla takes Dabula's life into his own hands. Jabu continues down a dark path of self-destruction, and Qaphela tries to comfort Thokozani as best he can, while Dabula makes a heartfelt play for Ntwenhle's heart.
Friday 4 September 2020
Episode 110
Dabula walks into a deadly trap, while Jabu continues to spiral out of control. Mabuyi overhears an incriminating phone call between Siza and Andile, and things go from bad to worse between Fenyang and Melusi.
---
Monday 7 September 2020
Episode 111
Siphokazi tries to broker peace with the Ngubane chieftaincy. Mbomvu manipulates the situation to pit Dabula against the Zungus. Melusi hatches a plan against Fenyang, and Jabu has to contend with a shocking reunion.
Tuesday 8 September 2020
Episode 112
Mpiyakhe is not happy about the state of things upon his return. Lillian is finally told the truth about Qaphela and Thokozani and she makes a surprising suggestion.
Wednesday 9 September 2020
Episode 113
Mbomvu further stokes the flames of war between Dabula and the Zungus. Mpiyakhe and Jabu finally confront their differences. Thokozani manipulates the situation to get closer to Qaphela.
Thursday 10 September 2020
Episode 114
Lillian and Saddam make a shocking discovery when meeting the mechanic. Jabu gets worked up about his father and Ntwenhle realises he is heading towards disaster. Fezile learns about the failed attack.
Friday 11 September 2020
Episode 115
Mpiyakhe refuses to change his mind about Jabu, and Ntwenhle takes drastic steps to help the man she loves. Qaphela feels Thokozani is becoming a problem.
---
Monday 14 September 2020
Episode 116
Khanyi offers Dabula new advice to win Ntwenhle back. Seeking the truth, Phumelele decides to confront her son and Saddam has a radical idea for how Lillian can help Qaphela.
Tuesday 15 September 2020
Episode 117
Advertisements
Siphokazi demands the truth about Mpiyakhe. Phumelele challenges Fezile about what he did and Mkabayi is furious with her brother.
Wednesday 16 September 2020
Episode 118
Siphokazi finally gets Mpiyakhe to open up to her. Qaphela and Saddam come face to face with the blackmailer. Mandla learns that Khanyi advised Dabula to find a new woman.
Thursday 17 September 2020
Episode 119
Mbodla asks Mbomvu a big favour for an old friend. Jabu is plagued by vivid nightmares, and Thokozani struggles accepting her mother's accusations.
Friday 18 September 2020
Episode 120
Dabula manages to enrage Mandla when he shares what Mpiyakhe said about Ntwenhle. Qaphela stands up for his family. Jabu discovers the real pressure Ntwenhle is under.
---
Monday 21 September 2020
Episode 121
Mabuyi tells S'bu that Sizakele is planning on playing him. Mbodla tries to be the voice of reason but the stakes are beyond his words. Mandla vows to not to let Mpiyakhe's insult stand.
Tuesday 22 September 2020
Episode 122
Lillian is worried about Ken and warns Qaphela and Saddam he will retaliate. S'bu chooses to see the good in Sizakele despite Mabuyi's warning. Thokozani seeks unlikely help with her crush on Qaphela.
Wednesday 23 September 2020
Episode 123
Rattled, Mkabayi tells S'Khaleni she wants him to drive her and the kids down to BBZ. Thokozani's plans take an unexpected and terrifying turn. Mbomvu makes a startling discovery about Dabula.
Thursday 24 September 2020
Episode 124
Phumelele's concerns make her confront Fenyang with a difficult question. Qaphela wants to solve things the old way. Dabula seems to be moving on from Ntwenhle while Siza and S'bu appear to be getting closer.
Friday 25 September 2020
Episode 125
Mkabayi is determined to rescue Thokozane. Iris is distraught about Manqoba's strange behaviour. Sihle is drawing Dabula closer with her seduction. Skhaleni gives Mpiyakhe alarming news.
---
Monday 28 September 2020
Episode 126
The Ngwenya's suffer a shocking blow that makes everyone realise how dangerous Ken is. Mkabayi is in terrible distress about Thokozani. Melusi meets the gorgeous Londiwe.
Tuesday 29 September 2020
Episode 127
Mpiyakhe is looking forward to Thokozani's umemulo, unaware of the drama in Protea. Thokozani reminds us that she is a Zungu child. Iris creates ripples with her arrival at KwaManzini.
Wednesday 30 September 2020
Episode 128
Phumelele wants to be at her daughters Umemulo in KwaManzini but is worried about Mpiyakhe. Mkabayi and Qaphela have revenge in their hearts.
Advertisements