Advertisements
Jodha & Akbar tells the story of a princess named Jodha who is forced to marry King Akbar after he conquers her father's kingdom. She grudgingly accepts to marry him, believing she is the only wife, only to discover he has many wives. The show follows her as she battles for her husband's devotion while also attempting to transform him into a more sympathetic monarch.
Premiere episodes of Jodha & Akbar air on Zee World from Mondays to Sundays at 20h00.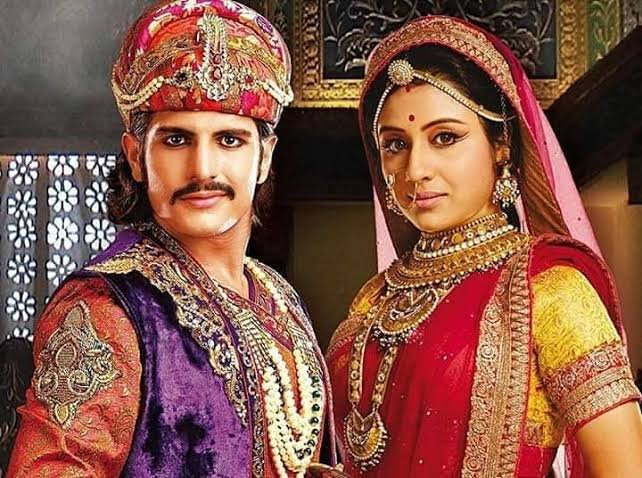 Thursday 1 July 2021
Episode 8
Maham Anga and Jalal warn Ruqiaya.
Advertisements
Friday 2 July 2021
Episode 9
Jalal asks Jodha if his order to kill Sujamal is correct or not. Ruqaiya tries to malign Jodha's image.
Saturday 3 July 2021
Episode 10
On Harem's election day Ruqaiya purposely makes Jodha win the election. Jalal and everyone are shocked with her decision. Sujamal secretly meets Jodha in Agra.
Sunday 4 July 2021
Episode 11
Jalal promises Jodha to take strict action against everything. Sujamal sees Abul Mali and Sharifuddin planning to kill Jalal.
---
Monday 5 July 2021
Episode 12
Sujamal is caught attempting to save the king.
Tuesday 6 July 2021
Episode 13
Sujamal tells Jodha that he didn't attack Jalal and he will always save her.
Advertisements
Wednesday 7 July 2021
Episode 14
Jodha feels restless as she can't tell Jalal about her meeting with Sujamal.
Thursday 8 July 2021
Episode 15
Maham Anga keeps instigating Jalal against Jodha. Sujamal plans to enter in the palace by any means.
Friday 9 July 2021
Episode 16
Jodha feels restless knowing that Jalal would spend a night with Ruqaiya.
Saturday 10 July 2021
Episode 17
Jodha feels bad as the king spent a night with Ruqaiya.
Sunday 11 July 2021
Episode 18
Maham Anga Promises angry Adham to get him Delhi's throne.
---
Monday 12 July 2021
Episode 19
As per Maham Anga and Ruqaiya's plan, Jalal realizes the presence of a man in the harem.
Tuesday 13 July 2021
Episode 20
Akbar catches Sujamal and Sujamal saves his life from Sharifuddin's attack.
Wednesday 14 July 2021
Episode 21
Jodha regains consciousness and Jalal feels at peace. Jalal takes extra care of Jodha.
Thursday 15 July to Saturday 31 July to follow when available.
Advertisements