Advertisements
These Streets centers around the lifelong relationship between Shantanu (Avinash Mishra) and Puchki (Vrushika Mehta), who were best friends as children. They were raised in a brothel in Kolkata and were inseparable – until they were separated when a rich family adopted Puchki. Years later they meet again and the drama of the series unfolds.
Premiere episodes of These Streets air on Zee World from Mondays to Fridays at 19h00.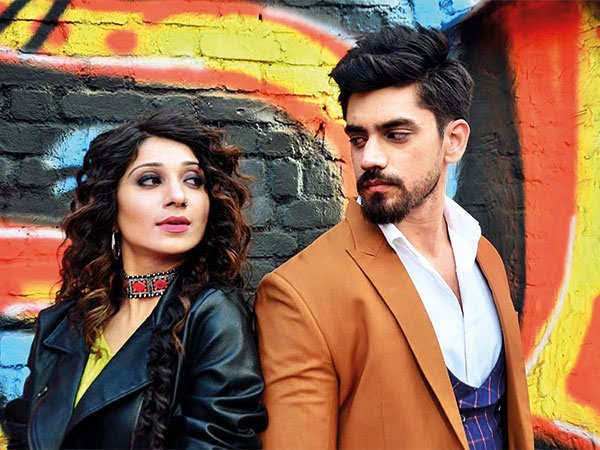 Thursday 1 July 2021
Episode 22
Puchki mixes the pomegranate juice with red chilli powder to serve it to Beauty.
Advertisements
Friday 2 July 2021
Episode 23
When a sedated Shantanu fails to wake up and make it to school, Ravindra wakes him up and scolds him.
---
Monday 5 July 2021
Episode 24
Ravindra is about to dish out punishment to Shantanu, but Piku chimes in and tells him that Shantanu didn't steal.
Tuesday 6 July 2021
Episode 25
Ravindra questions Neelambar about his acquaintance with Beauty.
Wednesday 7 July 2021
Episode 26
Beauty tries to sneak out of Sonagachi but is interrupted by Puchki.
Thursday 8 July 2021
Episode 27
Beauty, in front of everyone, threatens to kill Shantanu.
Friday 9 July 2021
Episode 28
Arindham asks Puchki to give proof to back her allegations against Nivedita.
---
Monday 12 July 2021
Episode 29
Nivedita blames Shantanu and the people of Sonagachi for all the misery in her life.
Tuesday 13 July 2021
Episode 30
Thaku Maa gives Beauty a bundle of money and tells her that she is free to leave Sonagachi with Puchki.
Wednesday 14 July 2021
Episode 31
Nivedita tells Puchki that if she wants Shantanu's wellbeing, she must leave Kolkata. Puchki agrees.
Thursday 15 July 2021
Episode 32
Advertisements
When Pathan Baba calls Puchki, she tells him that she prefers to be called 'Asmita'.
Friday 16 July 2021
Episode 33
Shantunu accuses Asmita of being a dancer and Asmita is not pleased.
---
Monday 19 July 2021
Episode 34
Asmita's senior officer runs her through a presentation. He tells her that Shantanu is a kingpin in flesh-trade in Sonagachi.
Tuesday 20 July 2021
Episode 35
The doctor explains that Ridoy requires blood and because his blood group is rare, they don't have it in their blood bank.
Wednesday 21 July 2021
Episode 36
When Asmita visits Shantanu, he gets annoyed and insults her, blaming her for trying to trap Ridoy in her fake love.
Thursday 22 July 2021
Episode 37
Beauty and Shan come face to face with each other at the hospital. She tries to allure him and asks him to meet her at Sonagachi.
Friday 23 July 2021
Episode 38
Puchki hides in Shan's car. As Shan drives through, Puchki topples over him. Puchki tells him that she had no idea that it was his car.
---
Monday 26 July 2021
Episode 39
The Inspector tells Hridoy that Shantanu and Asmita's phone has been traced to one location.
Tuesday 27 July 2021
Episode 40
Asmita tells the Inspector that Shantanu has a clean background and has nothing to do with Sonagachi.
Wednesday 28 July 2021
Episode 41
Asmita believes that love only offers hurt and nothing else.
Thursday 29 July 2021
Episode 42
Rabindra has high praises for his grandson Shawn Mazumdar.
Friday 30 July 2021
Episode 43
Ridoy and Shawn share a special moment and express appreciation for one another.
Advertisements